Adventure Gamers - Forums
Welcome to Adventure Gamers. Please Sign In or Join Now to post.
You are here: Home → Forum Home → Gaming → Adventure → Thread
Post Marker Legend:
New posts
No new posts
Adventure Game Scene of the Day — Monday 9 December 2013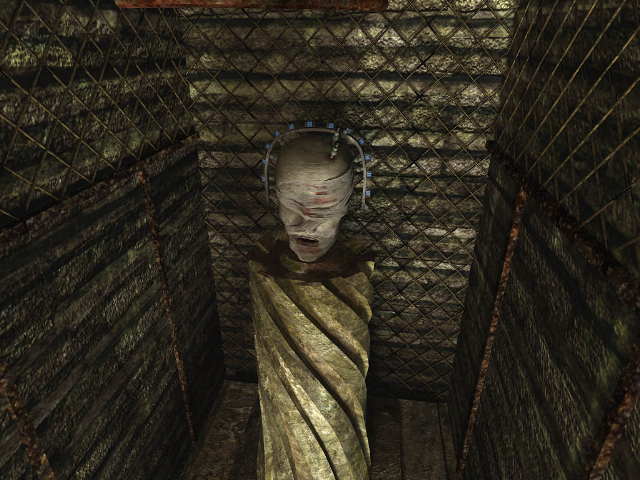 Today we have a thingamajig on a pedestal with a whatchamacallit on its head from Ghost in the Sheet (2007).
I sense some doohickey above the head, too.
Recently finished: Four Last Things 4/5, Edna & Harvey: The Breakout 5/5, Chains of Satinav 3,95/5, A Vampyre Story 88, Sam Peters 3/5, Broken Sword 1 4,5/5, Broken Sword 2 4,3/5, Broken Sword 3 85, Broken Sword 5 81, Gray Matter 4/5\nCurrently playing: Broken Sword 4, Keepsake (Let\'s Play), Callahan\'s Crosstime Saloon (post-Community Playthrough)\nLooking forward to: A Playwright's Tale
Welcome to the Adventure Gamers forums!