Adventure Gamers - Forums
Welcome to Adventure Gamers. Please Sign In or Join Now to post.
My Game "Orbis Fugae" is now appearing on Steam…
..and it feels crazy.

After years and years of pondering if I should, I finally started working on my very own (and very first) game. I'm still learning as I go, but so far it's going surprisingly well.

I figured if I could do all these small things, like drawing (somewhat), composing (somewhat), using editing tools (somewhat), why not put all of it together and finally start producing something I might genuinely love.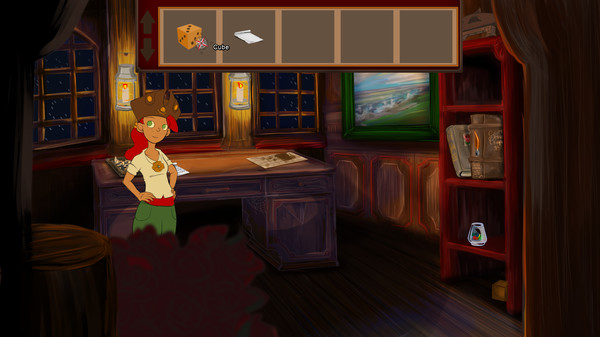 So in November I began my first work on Orbis Fugae, a point&click; adventure with the twist of featuring more of an escape room puzzle style, which is kinda hard to explain. I guess it's best described by "you'll have to actually figure out which of the things you're seeing is actually a solution for a puzzle you're stuck on", as opposed to "just" combining everything with anything. At least, that's the idea behind it. We'll see if I actually can deliver on my own expectations.
I don't know if it's okay to link in here, since that might be considered self-promotion and - at least with this account - this definitively is my first actual post.
I'll just leave the Steam link because I'm not selling anything yet. The game is only wishlistable, but I'm immensely proud of making it this far, and maybe someone finds a liking in it. If that's not cool, please remove the link. Here it is!
Please let me know what you think of it, if the thread is allowed to live on here
Welcome to the Adventure Gamers forums!