Adventure Gamers - Forums
Welcome to Adventure Gamers. Please Sign In or Join Now to post.
GRUNND | dark adventure game
Does the game have a brightness setting? I sometimes have this problem in "dark adventure games".
Member of the NAALCB - (North American Anti- Lobster Cop Brigade) since 2019.
Does not. I will make a not of it for sure!
But in GRUNND "dark" is more mood-like, not visually dark-dark
It has some vivid colours in it even
Heeeey!
Just dropping by to boast
There have been numerous updates for the Demo - including some "convenience" one to make gameplay smoother.
And even more - I made a few "laurel things" to celebrate GRUNND's success [well, from my standpoint
] at INDIE LIFT and a review over at Adventure Games Podcast ep101!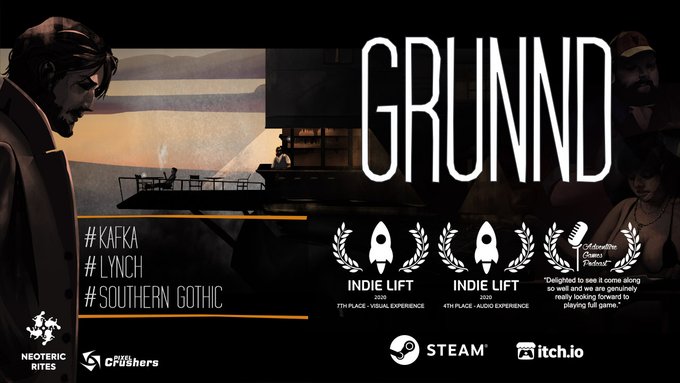 Welcome to the Adventure Gamers forums!