Adventure Gamers - Forums
Welcome to Adventure Gamers. Please Sign In or Join Now to post.
Happy Birthday, Lady Kestrel!
*sneaks in*
The Birthday Demon hasn't been around lately, but he didn't want to miss this occasion.
Happy Birthday, Lady K!!!

I hope you like the cake! As always, here's your special b-day okonomiyaki, grilled the way you like it. Enjoy!

*sneaks out*
Diabolus ex Machina since 1993
Happy Birthday Lady K, hope you have a great one!
Enjoy your cake!
@ Trunkyo - wait a minute, GET BACK HERE! As someone who nearly became a part owner of one of my legs I can't believe you've abandoned us like this!
Also the quizzes aren't the same without you sir.
3.5 time winner of the "Really Annoying Caption Contest Saboteur" Award!
Happy Birthday, Lady K!!!
I won't be able to top the Grand Canyon you got yesterday, but hopefully this cake will do…
Now playing: Blade Runner (post-CPT) | The Witcher: Enhance Edition (on hold) | Danganronpa: Trigger Happy Havoc (on hold) | Professor Layton and the Azran Legacy (3DS)
Recently finished: Whispers of a Machine (CPT) - 4/5 | Beneath a Steel Sky (CPT) - 3/5 | 3 in Three - 3.5/5 | Puzzle Gallery: At the Carnival - 2.5/5 | The Fool's Errand (replay) - 3.5/5 | The Dig (replay) - 4.5/5 | Return of the Obra Dinn (CPT) - 4/5 | Beavis and Butt-Head in Virtual Stupidity - 3.5/5 | League of Light: The Game (CCPT) - 3/5 | realMyst: Masterpiece Edition - 2.5/5 | Contradiction - 3/5 | Tex Murphy: Mean Streets - 2/5 | The Last Express - 3.5/5 | South Park: The Fractured But Whole - 4/5 | Indiana Jones and the Fate of Atlantis (replay, CPT) - 5/5
Happy B-Day LadyK!!! Lots O' Cake I see….......enjoy!
Happy Birthday!! Here you go: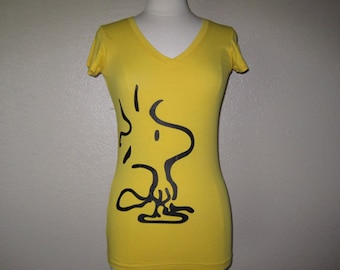 Recently finished: Four Last Things 4/5, Edna & Harvey: The Breakout 5/5, Chains of Satinav 3,95/5, A Vampyre Story 88, Sam Peters 3/5, Broken Sword 1 4,5/5, Broken Sword 2 4,3/5, Broken Sword 3 85, Broken Sword 5 81, Gray Matter 4/5\nCurrently playing: Broken Sword 4, Keepsake (Let\'s Play), Callahan\'s Crosstime Saloon (post-Community Playthrough)\nLooking forward to: A Playwright's Tale
Thank you for all these terrific birthday wishes, everyone! I love those special cakes and presents!
This is a milestone birthday for me as I am now an official senior citizen with my very own Medicare card. This means that I now must leave my car's turn indicator on for miles before I turn.
Today I went into NYC for lunch and a play, and I got two video sets (Jeremy Brett's Sherlock Holmes series and the old Fantasy Island episodes), some clothes, and chocolate. It was a great day, and I thank you for helping to make it that way.
There's never enough time to do all the nothing you want. -Bill Watterson
Oh boy, I'm late again! Happy happy belated birthday Lady Kestrel! I wish you a very good year and many to come after that! Have a whip spider!

Uh…thanks, tsa. That's an arachnophobes delight!
There's never enough time to do all the nothing you want. -Bill Watterson
Oh goodness, I missed it. I'm so sorry. I hope you had a wonderful birthday, LK. *hugs*
Lee Edward McIlmoyle,
Probably NOT the kind of guy you think he is.
Uh…thanks, tsa. That's an arachnophobes delight!
Sorry, I didn't know that you find them that scary. Having said that, there aren't many animals that get my skin crawling but this tops the list of the ones that do. The way it moves, together with its looks is just brrr…
Happy Birthday, Lady K. I was going to wish you this on the JA Forums but they blew up again.
If it keeps happening I may have to join you here.
You may not want that.
Thanks, Lee! You're not late because I believe in extending the celebration as long as possible.
tsa,
I'll have to admit the spider is a unique present, but it needs a party hat and balloons.
Thank you, Mark! I'll be happy to see you anywhere you decide to post.
There's never enough time to do all the nothing you want. -Bill Watterson
Welcome to the Adventure Gamers forums!