Adventure Gamers - Forums
Welcome to Adventure Gamers. Please Sign In or Join Now to post.
Happy 44th Birthday dear friend!
Lazy Bee
Temporary guest in your life.
An adventure game is nothing more than a good story set with engaging puzzles that fit seamlessly in with the story and the characters, and looks and sounds beautiful.
Roberta Williams
Thanks guys! I knew you would make a thread Jelena!
I had a good birthday. In the morning I got guirlandes (what's the English word for them?), and a song by two nurses. I also got a card from my roommate, and cake and a card from the food people. Sweet!
In the afternoon my family came. My brother had printed a nice picture from Chains of Satinav, and of course I can download the game when I'm out of the hospital and back in Enschede. My parents gave me money for games or books or pans.
I also got LOTS of mails, cards, SMSs, Whatsapp messages… I had a busy day!
Happy Birthday tsa!
Hope you're out of hospital soon.
3.5 time winner of the "Really Annoying Caption Contest Saboteur" Award!
Happy Birthday tsa
We're going to have to get another cake in. There's no way you could cut this one.

No Nonsense Nonsonnets 44
Quest for Knowledge
I'm hoping to find name for game that I played long ago
The people here so well-informed, someone is sure to know
A time machine, grandfather clock, I give it to myself
Oh never mind, the box is sitting there upon my shelf
For real retro gaming nerds, name that game.
You wait and see, gnagnagnagnaaa!
Thanks for all the good wishes and rabbits guys! I really need that now. It's no fun in the hospital.
Wow, it's that time again?
Well, belated happy birthday from me too!
Here's one of these again
I can't believe I almost missed tsa's Birthday
Happy Birthday buddy!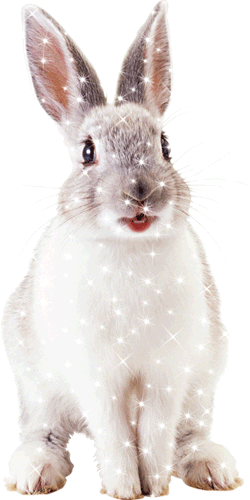 Everything you need to know about me has already been told.
Happy birthday, tsa!!!
As always, here is your special b-day okonomiyaki, grilled the way you like it. The aroma seems to have attracted a guest… Do you mind sharing?

(I hope the hospital staff won't mind you eating on the floor.
)
Diabolus ex Machina since 1993
Happy, happy, happy, happy, happy, happy, happy, happy, happy birthday!
I hope you're doing alright, as well.
Wow people, I'm touched! Thanks for all the good wishes and the rabbits!
Sorry I missed it yesterday tsa…
Happy birthday and hugs from me too!!!



Happy (belated) birthday from me as well! Lots of hugs and happy thoughts and whatnot!!!
Last played: Portal 2 - 4/5 | Murder By Numbers - 3.5/5 | Heavy Rain - 3.5/5 | Disco Elysium - 4.5/5 | The Witcher: Enhanced Edition - abandoned | Whispers of a Machine (CPT) - 4/5 | Beneath a Steel Sky (CPT) - 3/5 | 3 in Three - 3.5/5 | Puzzle Gallery: At the Carnival - 2.5/5 | The Fool's Errand (replay) - 3.5/5 | The Dig (replay) - 4.5/5 | Return of the Obra Dinn (CPT) - 4/5 | Beavis and Butt-Head in Virtual Stupidity - 3.5/5 | League of Light: The Game (CCPT) - 3/5 | realMyst: Masterpiece Edition - 2.5/5 | Contradiction - 3/5 | Tex Murphy: Mean Streets - 2/5 | The Last Express - 3.5/5 | South Park: The Fractured But Whole - 4/5 | Indiana Jones and the Fate of Atlantis (replay, CPT) - 5/5
Thanks Majsan and TimovieMan!
Welcome to the Adventure Gamers forums!