Adventure Gamers - Forums
Welcome to Adventure Gamers. Please Sign In or Join Now to post.
You are here: Home → Forum Home → Other → Chit Chat → Thread
Post Marker Legend:
New posts
No new posts
Currently online
Scott Murphy accepted My friendship on FB but AL sent me a PM ..
asking "do i know you from somewhere ?". should i Lie (of course that is so stupid) or should say something like flattering him , or maybe try to make out any conversation that i had the chance to get his attention maybe about Reloaded ...or i Might just say "No Sir, though i wish" !
Just say you're a big fan and you love his games. If he doesn't want to share his Facebook profile with you then sub to his Twitter. Don't you dare lie to the glorious Al Lowe!
Why would you even consider lying???
Last played: Oknytt (CPT) - 2.5/5 | Horizon: Zero Dawn - 4/5 | Marvel's Spider-Man - 4.5/5 | Freddi Fish 3: The Case of the Stolen Conch Shell - 3/5 | There Is No Game: Wrong Dimension (CPT) - 4/5 | There Is No Game (replay) - 4/5 | Broken Sword: The Shadow of the Templars (replay) - 3/5 | Lighthouse: The Dark Being (CPT) - 2.5/5 | Anna's Quest (CPT) - 4.5/5 | Simon the Sorcerer II: The Lion, the Wizard and the Wardrobe - 4/5 | Florence - 4/5 | Alice Trapped in Wonderland - 1/5 | The Hunt for the Lost Ship - 1.5/5 | The Talos Principle - 4/5 | Tex Murphy: Martian Memorandum - 3/5 | Danganronpa: Trigger Happy Havoc - 3/5 | Simon the Sorcerer (replay) - 4/5 | Portal 2 - 4/5 | Murder By Numbers - 3.5/5 | Heavy Rain - 3.5/5 | Disco Elysium - 4.5/5
Why would you even consider lying???
hey its AL, he was behind my 1st Joy with adventure gaming plus a 25 years of Love and infatuation, beside didnt Larry Lie Many Occasions lol…
ok,Seriously ;
i considered .. but i would not !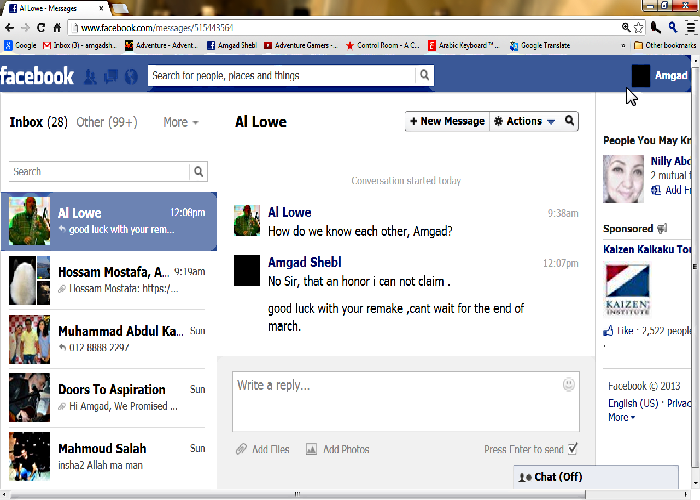 i wish i could explain how much he means to me, but then i will sound like the lady at Stephen King's Misery novel " I am your Number#1 fan " lol
That guy is awesome,
yeah i found his reply after 2 months almost ... but he just made my day or the rest of it
Welcome to the Adventure Gamers forums!