Adventure Gamers - Forums
Welcome to Adventure Gamers. Please Sign In or Join Now to post.
You are here: Home → Forum Home → Gaming → Adventure → Thread
Post Marker Legend:
New posts
No new posts
Currently online
The AG Members Designers/Developers
Its so Nice to see Sir VinceTwelve and Dave Gilbert are members here at The AG which i as a member also can get the chance to interact with them and see their posts and opinions,.... that actually was a Miracle in the Old Times , to interact with the designers my Beloved Games.
(i wonder how would it be back then to discus with Roberta Williams those annoying death Scenes with her early KQ's and other Adventures as well)
(just an example/a hint to what am i suggesting)
i was wondering Also if there other Developers here at the site as well?.
I Noticed (not long ago) that Mr. Steve Ince and Martin Gantefohr are also Members here, which is Really Awesome...
i Think it would be awesome if Designers/Developers would discuss with us (not the gameplaying) the experiences of creating their Games and maybe give/take feedback about their upcoming and the Previous Projects as well also other subjects as maybe that can lead us to to have (somehow) a Slight Touch over it!
as a start I wonder if VinceTwelve would Discuss Resonances Interface and how was it very Nice and Creative but Still Tiring and if there are some opinions here that can make it easier if he plans to use it again in his Future Projects.
NOW, as a genere that Clearly maintain itself Majorly on Indies and Crowd Fundings i think the interaction and the support can be more than just Pledging Some Dollars but to reach out and let our Voices be Heard too.
and secondly i wonder why Developers/Designers such AL,Tim and Jane…...etc, are not members here ,at the most important (Official) Adventure Site on the Net that surly effects the Adventure Scene oneway or the other .
even if some might disagree with my latter statement and see it as some sort of unqualified or exaggerating , (IMHO) i read many articles at many Adventure Developers pages/forums and their own channels and that state (clearly) how they Consider and decide their project's Features and Elements upon the Adventure Gamers (the spectators).
at last i hope we would have a Developers community here that would be a Bridge Between Developers and Gamers.
I'd love to.
We are very earlier in development at the moment,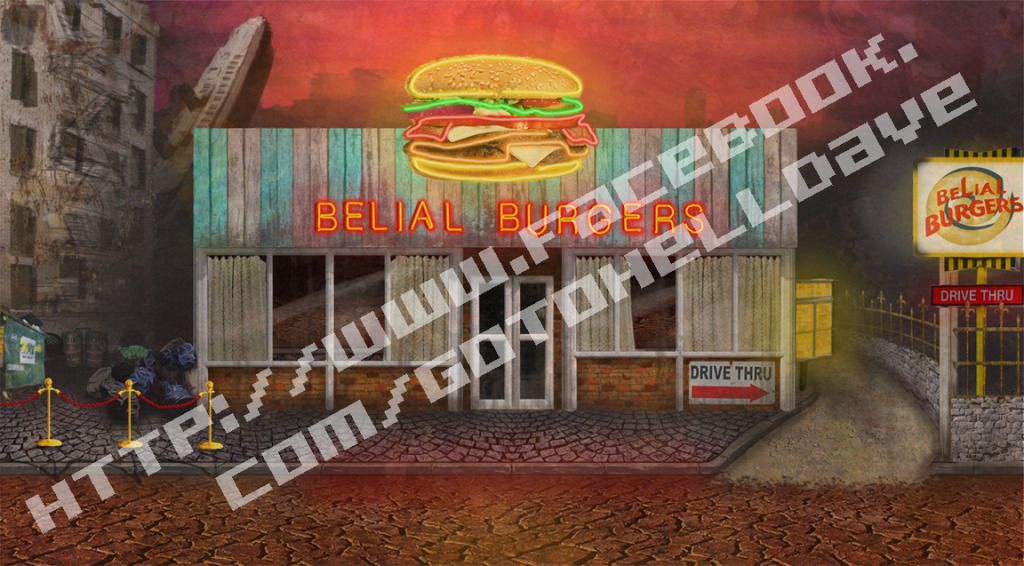 So far we have 10% animations done
30% backgrounds done
50% of the script written
10% audio and music done

We are both Graduate game designers, myself, I specialise in all things game design, Level design, 3D Modelling, path flow, ascetic, bits of audio, marketing, 2D engines, 3D engines and video editing. Where as my partner in the team Ben specialises in writing, audio and accounts. I'd be happy to answer any questions and we always want more fans on our facebook page, http://www.facebook.com/gotohelldave
GtHD is there a chance in to see in the near future a demo for the game before it is Published ?.
i love to see at least a glimpse of the Game's Animations.
Thanks and Good Luck
Yeah that is part of the plan, we are going to make a demo, send it out to who ever is interested then host a kickstarter.
Got a big update coming soon, full gameplay video with brand new animations.
Hi Advie,
I'm one of the developers behind the upcoming sci-fi adventure, Prominence.
As a developer, I'm hugely appreciative of the adventure community sites. The people who run sites like this are as passionate and driven as any developer I know and they all deserve huge kudos for the efforts that they put into their site design and content.
Because this is their home, I try to be respectful and adhere to their rules. Many sites, including this one, have rules about posting that affect developers of upcoming commercial game releases. There can be a slippery slope between news, promotion, and spam; and that slope can be further greased by cultural differences.
So instead, developers like us are usually encouraged to send our development updates and other news to a particular site contact—typically a developer liaison or a news editor.
Some sites will welcome our updates and post them right away (and may even chase us down regularly for news), others choose to only share certain types of news with their community, and some are too overloaded and/or understaffed to do anything with the information. Even at its best, though, this is kind of a one-way street. Gamers can't get much of a Q&A going with a press release.
I suppose this is, in part, why many developers end up creating their own forums. I can appreciate that approach, but it seems a shame to miss out on sharing with the existing adventure community sites, so we haven't taken this step. (We might have to add our own forums at release to offer good tech support, but as Alton Brown would say, "That's another show.")
I do think the adventure communities could really capitalize on Reddit's "IAmA" concept and invite developers to come into a dedicated thread/sub-forum for a scheduled Q&A over several hours or days. Many adventure gamers are quite literate and would probably enjoy the chance to chat with developers, and locking the event into a particular time slot can help respect the boundaries of posting rules and also respect the developers' production time. Of course, some sites might already have a similar idea in the works (or might even want to build an event around the concept—like the old Adventure Developers Online Conference back in 2006-2007). It might just be a question of resources and staff.
Anyway, I hope some of this provides some insight into a common dilemma that we face as developers and helps shed some light on one reason why you may not see a lot of adventure devs posting about their games.
If any AG member has questions about our game or design process or the like, and they post a new thread (so that we don't derail the core discussion of this thread), I'd be willing to try to answer them in the spirit of the what this community is all about—i.e. in the most spam-free and spoiler-free way possible.
Hi Advie,

I'm one of the developers behind the upcoming sci-fi adventure, Prominence.

Many sites, including this one, have rules about posting that affect developers of upcoming commercial game releases. There can be a slippery slope between news, promotion, and spam; and that slope can be further greased by cultural differences.

i totaly understanding this Isuue as any Site would like to have the Upcoming Fames Updates exclusively, not just to pass it by (maybe) unnoticed in the Site Forums , but Still you and other Developers here can give us the Privialge as Members and Adventures Freaks
to have a sorta of a hot line going on between both sides ; Spectators and Developers .

Like for instance when Jane Jensen were choosing David's mask concepts (Gray Matter), i was wondering why not take her Die Hard Fans Opinions here, AND THEY ARE A LOT, maybe just as an overlook , mustn't go with it but interacting with your fans (maybe even by a poll maybe) is something profitable by any means .

anyway thanks dmwi_mike for your interaction
I myself and our team, love interactive with fans, and people who are curious to what we are doing, and yes some forums are more strict than others,
Welcome to the Adventure Gamers forums!