I love a good spooky game, but I'll play anything I can get my hands on. When I'm not gaming, I'm usually reading novels (Neil Gaiman, Peter S. Beagle, and Ruth Ozeki are my favorite authors), listening to music (Lacuna Coil, VOLA, and Ad Infinitum are my favorite bands), and baking. I also love mountains, coffee, and collecting Silent Hill merchandise.
View forum profile »
Articles by Alyssa Hatmaker: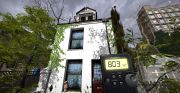 Immerse yourself in a real-life paranormal investigation with high-tech gadgets, culminating in a spine-chilling, puzzle-strewn endgame.
Read the review »
Nov 25, 2023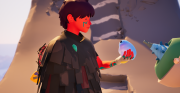 Climb towering ranges scattered with the remnants of lost lives and intriguing lore before reaching the pinnacle.
Read the review »
Nov 11, 2023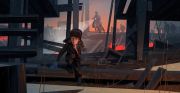 What's it like to be a child, alone in a war-torn landscape? Find out in this gorgeously realized, heart-wrenching journey.
Read the review »
Nov 2, 2023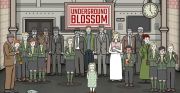 Escape into the eccentric Rusty Lake universe brimming with era-linked artwork and audio enrichments.
Read the review »
Oct 6, 2023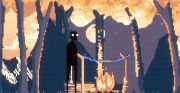 Classic and cutting-edge elements combine to reveal mind-blowing secrets in this text-based adventure.
Read the review »
Sep 21, 2023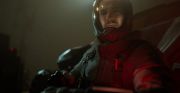 A narrative-driven science fiction adventure hobbled by its leisurely pace.
Read the review »
Sep 13, 2023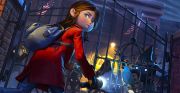 Searching for a missing cousin leads to a nightmare scenario down the ghastly halls of a diabolical academy.
Read the review »
Aug 12, 2023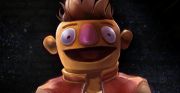 Childhood memes are transformed for surprising scares in this not-so-friendly neighborhood.
Read the review »
Aug 6, 2023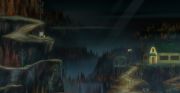 With its spooky ambience, outstanding dialogues, and stellar voice-overs, does this sequel measure up to the original game?
Read the review »
Jul 26, 2023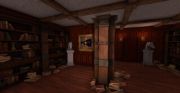 Classic horror springs to life via a compelling narrative and a mansion's unique atmosphere.
Read the review »
Jul 16, 2023
Experience the terror of a World War I soldier trapped underground with a nightmarish beast.
Read the review »
Jun 15, 2023
This dark fairy tale takes a novel approach with its dual-contolled protagonists and book-bound lore that supports the brief but fulfilling gameplay.
Read the review »
Apr 8, 2016
This three-part sci-fi exploration series barely begins percolating with a debut installment that doesn't fully mine its premise.
Read the review »
Jan 18, 2016