2009 Aggie Award nominees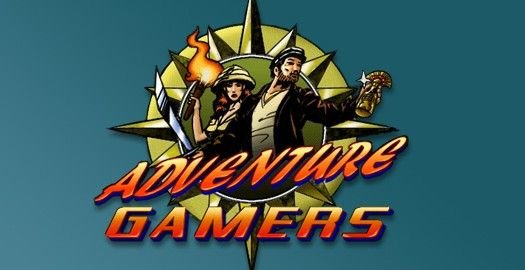 The Golden Globes have come and gone… yawn. The Grammys have had their day… la dee dah. The Oscars are still waiting in the wings because… well, everything about the Academy Awards stretches on too long. Pretenders, all of them. We all know where the real awards action is at this time of year:
The second annual Aggie Awards from Adventure Gamers!
Yes, back by popular demand, we're once again preparing to honour the top adventures of 2009. Think that's easy to do in a little niche genre like ours? It might seem that way, until you realize that more than seventy games were eligible (though some only in applicable categories).
So what games will take home the hardware? It's too early to say, but we can tell you the winners will come from the deserving nominee finalists listed below. The victors will be announced soon, so stay tuned for the envelope opening over the course of three days, from February 17-19th.
Don't trust us to make the right choice? Fear not, as a "Reader's Choice" poll will also be posted shortly, giving you the opportunity to vote for your favourites. Those will be tallied up as well, and announced along with the official Aggie winners.
For a list of all games eligible this year, along with a few basic rules and regulations used in determining the selections, scroll down past the nominations. But without any further ado, ladies and gentlemen… we give you the nominations for the 2009 Aggies. (Games listed in alphabetical order.)
---
Best Story
One of the core components of any adventure, the game's narrative must engage the player's interest and imagination. Entertaining in its own right, a good story also immerses the player in a believable game world and serves as motivation to overcome the challenges presented. While often accompanied by quality writing, the plot is a distinct feature that may or may not be ably supported by the actual dialogue.
Silent Hill: Shattered Memories
Best Writing – Comedy
Arguably the hardest genre to write well, comedy done right has the ability both to humour and uplift, finding amusement in the ordinary and laughter in the unexpected. Often dismissed for not being "serious writing" (oh, the irony!), comedy has long been a beloved genre staple and deserves appropriate recognition.
Best Writing – Drama
If comedy lifts the soul, then drama explores and challenges the soul. Though sometimes misrepresented as dry and boring or overly theatrical, a gripping drama simply engages players on a deeper emotional level. Quality writing is essential in maintaining the player's connection to the characters, game world, and the story unfolding.
Sherlock Holmes vs. Jack the Ripper
Best Gameplay
Puzzles are an integral aspect of adventure gameplay, but not the only one. Good pacing, rich exploration, and variety of activities are all factors in player enjoyment as well, all suitably integrated into the storyline. The best games seek the right balance of these elements for the most rewarding gameplay experience.
Professor Layton and the Diabolical Box
Best Concept
A somewhat ambiguous category meant to highlight any unusual, distinctive element. A creative concept can run the gamut from story premise to game mechanics, from stylistic choice to technical innovation. It doesn't even need to have been successfully implemented, as it's the idea itself that deserves the acknowledgement in a genre renowned for its conservative approach.
Secret of Monkey Island: Special Edition
Silent Hill: Shattered Memories
Best Setting
Adventures can transport us to memorable places we've never been before, including those we never even imagined. Or perhaps to locales we've virtually visited already, but never quite like this, making them feel fresh and new and awe-inspiring all over again. This category can refer to an overall game world or even a single environment in a given game so long as it's a relevant location.
Best Graphic Design
If a picture is worth a thousand words, this category speaks volumes. Regardless of style, this award recognizes games that are not only visually attractive but stylistically distinctive. One look at a screenshot should elicit a "Wow!" followed by "Hey, that's from…!" Includes both game world and character design, but not cinematics.
Wallace & Gromit's Grand Adventures
Best Animation
From "bustling" city streets that look deserted to clouds that never move, animation is rarely a genre strong suit, often the victim of budget constraints. But richly animated adventures add so much to player immersion that any game that goes the extra mile in this area is deserving of appreciation. This category includes in-game character and ambient animations, plus cinematic cutscenes.
Professor Layton and the Diabolical Box
Best Music
As a supporting element playing in the background, often a game's soundtrack is noticeable only when it becomes intrusive, but a strong score and attention to pacing can add so much to a game's ambience. A catchy theme song can likewise make game music memorable, and an in-game musical number even moreso. Whatever its particular strengths, the rare game that excels musically deserves its accolades.
Professor Layton and the Diabolical Box
Wallace & Gromit's Grand Adventures
Best Voice Acting
Often under-valued by publishers but never by gamers, quality voice acting can enhance the player's investment in characters as surely as poor acting can ruin it. With so much international localization, voiceovers can be difficult to skillfully oversee, but any game benefits greatly from proper direction and believable acting. This category refers to the overall quality of vocal roles in a game, not to individual characters.
Secret of Monkey Island: Special Edition
Best Sound Design
As with music, sound effects are frequently given short shrift in adventures, but effective use of audio adds a vital layer of moody ambience. You may not be able to put your finger on the reason, but some games make you feel like you're really there, and often it's the atmospheric sounds that have drawn you in subconsciously.
Best Port/Enhanced Re-release
More and more games are being adapted for different platforms and re-released these days, and the best of them go beyond simply recycling the exact same content for a whole new audience. Whether by adding extra features or making clever use of unique control opportunities, some updates are so good, they'll make even the rest of us consider buying it again. Of course, there's no separating the quality of the adaptation from the quality of the game itself, so the winner of this category should be shining examples of both.
Beneath a Steel Sky – Remastered (iPhone/iPod Touch)
Broken Sword: Shadow of the Templars – Director's Cut (Wii, DS)
Secret of Monkey Island: Special Edition (PC, Xbox 360)
Best Casual Adventure
To some they're not "real" adventures, to others they're lite, adventurey diversions worthy of the label. But whatever else they are, casual games are here, and they're growing fast in number. Like snack food is to fine dining, casual games may not be a full course meal, but when done well, they sure can hit the spot in between. Our eligible options only included games we believe include significant adventure game elements. Even so, the list is not comprehensive, but represent only those titles that Adventure Gamers staff have had the chance to experience personally.
Mystery Case Files: Dire Grove
Best Independent Adventure
Some independent studios release their games commercially, but with no external publisher backing or secure distribution channels (at least at first). These self-published titles rarely get the attention (or sales) they often deserve, and the best of them merit a closer look from anyone who's overlooked them to date. This category does not include games from companies fully established as publishers, even if they develop games internally.
Best Console/Handheld Adventure (Exclusive)
The home console and handheld platforms haven't quite championed a genre resurgence like we once hoped they might, but there were still several quality titles released in the past year. To avoid duplication, this category includes only those games exclusive to non-PC platforms. Ports are not deemed to be original releases, and are therefore ineligible.
Jake Hunter Detective Story: Memories of the Past
Professor Layton and the Diabolical Box
Silent Hill: Shattered Memories
Best First-Person PC Adventure
For many adventure fans, the visual perspective is a crucial criterion for enjoying a game. Though both first-and third-person are perfectly legitimate design options, some prefer the immersiveness of viewing the world through the player character's eyes. The best of these games succeed in making players feel like they're experiencing the adventure themselves.
Sherlock Holmes vs. Jack the Ripper
Best Third-Person PC Adventure
Contrasting first-person perspective is the ability to control a playable avatar onscreen. Often used in story- and character-driven adventures, this allows the game's protagonist to play a more active role in the narrative. The top examples draw players out of themselves to focus attention on the visible participants.
Best Adventure of 2009
Ohhhhh, no you don't! No sneak peeks. Stay tuned in the coming weeks to find out which games competed for our Game of the Year Aggie award.
---
Rules and Regulations
All staff nominations were submitted privately, seen and verified only by two awards administrators. Final voting follows the same procedure.
To ensure total impartiality, no staff member was permitted to nominate any game in which they were involved in any way outside of official Adventure Gamers press coverage. For the purpose of final voting, no staff member is permitted to vote in any category that includes a game they were involved in.
To be considered, a game must have had its first release in a major English language market in the calendar year 2009. Major markets include North America and the United Kingdom. Alternatively, any game first made available through digital distribution or self-published online during the year is also eligible.
For the sake of administrative simplicity, Tales of Monkey Island and Wallace & Gromit's Grand Adventures have been listed as a single entity.
---
Complete list of eligible games
Traditional PC Adventures (includes multi-platform releases)

Adam's Venture: Episode 1 - The Search for the Lost Garden

Art of Murder: Hunt for the Puppeteer

Black Circle: A Carol Reed Mystery

Casebook: Episode II – The Watcher

Casebook: Episode III - Snake in the Grass

Chronicles of Mystery: The Tree of Life

CSI: Deadly Intent (PC, Wii, Xbox 360)

Diabolik: The Original Sin (PC, Wii, PlayStation 2, PSP, DS)

Diamon Jones: Amulet of the World

Diamon Jones: Eye of the Dragon

Last Half of Darkness: Tomb of Zojir

Les Misérables: The Game of the Book

Nancy Drew: Ransom of the Seven Ships

Nancy Drew: Warnings at Waverly Academy

Secret Files 2: Puritas Cordis (PC, DS)

Sherlock Holmes vs. Jack the Ripper (PC, Xbox 360)

Tales of Monkey Island (PC, Wii)

Wallace & Gromit's Grand Adventures (PC, Xbox 360)

Console/Handheld Exclusives

Agatha Christie: The A.B.C. Murders (DS)

Another Code: R (Wii)

Axel & Pixel (Xbox 360)

Chronicles of Mystery: Curse of the Ancient Temple (DS)

CSI: Deadly Intent – The Hidden Cases (DS)

Hardy Boys: Treasure on the Tracks (DS)

Inkheart (DS)

Jake Hunter Detective Story: Memories of the Past (DS)

Miami Law (DS)

Professor Layton and the Diabolical Box (DS)

Silent Hill: Shattered Memories (Wii)

Women's Murder Club: Games of Passion (DS)

Casual Games

Dream Chronicles: The Chosen Child

Fall Trilogy: Chapter 1 - Separation

Hidden Expedition: Devil's Triangle

Hidden Mysteries: Titanic (PC, Wii)

Mystery Case Files: Dire Grove

Nancy Drew Dossier: Resorting to Danger

Women's Murder Club: A Darker Shade of Grey

Ports/Enhanced Re-releases

Beneath a Steel Sky - Remastered (iPhone/iPod Touch)

Broken Sword: Shadow of the Templars - Director's Cut (Wii, DS)

Labyrinth of Time (iPhone/iPod Touch)

Myst (iPhone/iPod Touch)

Sam & Max Save the World (Xbox 360)

Sam & Max Beyond Time and Space (Xbox 360)

Secret of the Lost Cavern (iPhone/iPod)

Sherlock Holmes: The Mystery of the Mummy (DS)

Secret of Monkey Island: Special Edition (PC, Xbox 360)

feature
Other articles you might enjoy