2010 Aggie Award nominees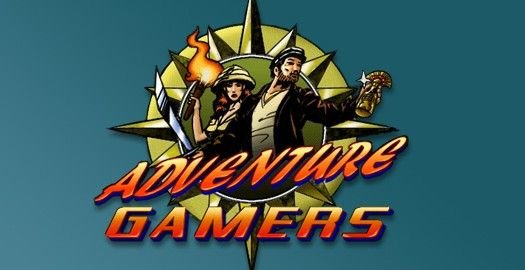 Ladies and gentlemen… it's that time of year again: February! What, you thought maybe we were going to say Aggie Award season? Well, hey – it's that time, too! Yes, Adventure Gamers' third annual awards presentation is almost upon us, as we prepare once again to recognize the best adventures of the past year.
At first glance, it may appear that 2010 wasn't the strongest of years for adventures, with a few highly-anticipated PC titles slipping into 2011. But there were still plenty of games to choose from, with a particularly strong showing among console releases and the rapidly-burgeoning iOS library picking up any slack. That made narrowing down a list of deserving finalists just as hard as ever, but after much arguing, hurt feelings, and general bloodshed (and by that we mean "secret ballot"), we were able to arrive at the list below.
The categories are much the same as last year, with just a few changes. Gone are Best Casual Adventure and Best Port/Enhanced Re-release, not because the fields were too weak, but because there were so many titles released last year that we couldn't do justice to all potential candidates. A few lite adventures qualified for the main awards list, though any games that are primarily hidden object hybrids were not considered. There's one new category addition to highlight, as this year we decided to let heroes, villains, and sidekicks duke it out for the honour of Best Character.
Following the nominations is a complete list of all eligible games, and you may notice a few key omissions, including Gray Matter, Back to the Future, and 999: Nine Hours, Nine Persons, Nine Doors. As all candidates must be released in a "major English market", we're withholding Gray Matter until next year (giving more staff members the chance to play it in the meantime). Back to the Future will similarly be carried over to 2011, as four of its five episodes are due for launch in the current calendar year. The DS adventure 999 is a legitimate 2010 release, but none of us have played it yet. The Aggies are kind of the anti-Oscars that way: those released late in the season are at a decided voting disadvantage. So to ensure the game isn't being unfairly overlooked, we'll include it in next year's awards as well.
We can hear the cries of protest over the final nominee selections already, but rest assured you'll get a chance to have your say shortly. Stay tuned for the Readers' Choice poll coming very soon. Those will be tallied up and announced along with the official Aggie winners during our three-day awards presentation from February 16-18th.
In the meantime, on with the show! The 2010 Aggie finalists are:
Best Story
One of the core components of any adventure, the game's narrative must engage the player's interest and imagination. Entertaining in its own right, a good story also immerses the player in a believable game world and serves as motivation to overcome the challenges presented. While often accompanied by quality writing, the plot is a distinct feature that may or may not be ably supported by the actual dialogue.
Last Window: The Secret of Cape West
Best Writing – Comedy
Arguably the hardest genre to write well, comedy done right has the ability both to humour and uplift, finding amusement in the ordinary and laughter in the unexpected. Often dismissed for not being "serious writing" (oh, the irony!), comedy has long been a beloved genre staple and deserves appropriate recognition.
Hector: Badge of Carnage – Episode 1: We Negotiate with Terrorists
Kaptain Brawe: A Brawe New World
Sam & Max: The Devil's Playhouse
Scarlett Adventures: Episode 1 – Scarlett and the Spark of Life
Best Writing – Drama
If comedy lifts the soul, then drama explores and challenges the soul. Though sometimes misrepresented as dry and boring or overly theatrical, a gripping drama simply engages players on a deeper emotional level. Quality writing is essential in maintaining the player's connection to the characters, game world, and the story unfolding.
Last Window: The Secret of Cape West
Best Character
Gabriel Knight... Tex Murphy... April Ryan... Guybrush Threepwood. These names roll off the tongue of any adventure gamer as a testament to the importance of compelling protagonists in an adventure. But just as important are the villains, sidekicks, and significant supporting characters, which are often the juiciest parts. This category recognizes those who have made the most memorable contribution, regardless of role.
Hidden People, Puzzle Agent
Kyle Hyde, Last Window: The Secret of Cape West
Miles Edgeworth, Ace Attorney Investigations: Miles Edgeworth
Sal, Sam & Max: The Devil's Playhouse
Best Gameplay
Puzzles are an integral aspect of adventure gameplay, but not the only one. Good pacing, rich exploration, and variety of activities are all factors in player enjoyment as well, all suitably integrated into the storyline. The best games seek the right balance of these elements for the most rewarding gameplay experience.
Last Window: The Secret of Cape West
Best Concept
A somewhat ambiguous category meant to highlight any unusual, distinctive element. A creative concept can run the gamut from story premise to game mechanics, from stylistic choice to technical innovation. It doesn't even need to have been successfully implemented, as it's the idea itself that deserves the acknowledgement in a genre renowned for its conservative approach.
Best Setting
Adventures can transport us to memorable places we've never been before, including those we never even imagined. Or perhaps to locales we've visited already, but never quite like this, making them feel fresh and new and awe-inspiring all over again. This category can refer to an overall game world or even a single environment in a given game so long as it's a relevant location.
Best Graphic Design
If a picture is worth a thousand words, this category speaks volumes. Regardless of style, this award should recognize a game that is not only visually attractive but stylistically distinctive. One look at a screenshot should elicit a "Wow!" followed by "Hey, that's from…!" Includes both game world and character design, but not cinematics.
Kaptain Brawe: A Brawe New World
Best Animation
From "bustling" city streets that look deserted to clouds that never move, animation is rarely a genre strong suit, often the victim of budget constraints. But richly animated adventures add so much to player immersion that any game that goes the extra mile in this area is deserving of appreciation. This category includes in-game character and ambient animations, plus cinematic cutscenes.
The Dream Machine: Chapters 1 and 2
Professor Layton and the Unwound/Lost Future
Sam & Max: The Devil's Playhouse
Best Music
As a supporting element playing in the background, often a game's soundtrack is noticeable only when it becomes intrusive, but a strong score and attention to pacing can add so much to a game's ambience. A catchy theme song can likewise make game music memorable, and an in-game musical number even more so. Whatever its particular strengths, the rare game that excels musically deserves its accolades.
Last Window: The Secret of Cape West
Sam & Max: The Devil's Playhouse
Best Voice Acting
Often under-valued by publishers but never by gamers, quality voice acting can enhance the player's investment in characters as surely as poor acting can ruin it. With so much international localization, voiceovers can be difficult to skillfully oversee, but any game benefits greatly from proper direction and believable acting. This category refers to the overall quality of vocal roles in a game, not to individual characters.
Blue Toad Murder Files: The Mysteries of Little Riddle
Sam & Max: The Devil's Playhouse
Best Sound Design
As with music, sound effects are frequently given short shrift in adventures, but effective use of audio adds a vital layer of moody ambience. You may not be able to put your finger on the reason, but some games make you feel like you're really there, and often the atmospheric sounds have drawn you in subconsciously.
Sam & Max: The Devil's Playhouse
Best Independent Adventure
Some independent studios release their games commercially, but with no external publisher backing or secure distribution channels (at least at first). These self-published titles rarely get the attention (or sales) they often deserve, and the best of them merit a closer look from anyone who's overlooked them to date. This list does not include games from companies fully established as publishers, even if they develop games internally.
Hector: Badge of Carnage – Episode 1: We Negotiate with Terrorists
Kaptain Brawe: A Brawe New World
Best Console/Handheld Adventure (Exclusive)
The home console and handheld platforms haven't quite championed a genre resurgence like we once hoped they might, but there were still several quality titles released in the past year. To avoid duplication, the following includes only those games exclusive to non-PC platforms. Ports are not deemed to be original releases, and are therefore ineligible.
Hector: Badge of Carnage – Episode 1: We Negotiate with Terrorists
Last Window: The Secret of Cape West
Professor Layton and the Unwound/Lost Future
Best First-Person PC Adventure
For many adventure fans, the visual perspective is a crucial criterion for enjoying a game. Though both first- and third-person are perfectly legitimate design options, some prefer the immersiveness of viewing the world through the player character's eyes. The best of these games succeed in making players feel like they're experiencing the adventure themselves.
DARKSTAR: The Interactive Movie
Best Third-Person PC Adventure
Contrasting first-person perspective is the ability to control a playable avatar onscreen. Often used in story- and character-driven adventures, this allows the game's protagonist to play a more active role in the narrative. The top examples draw players out of themselves to focus attention on the visible participants.
Sam & Max: The Devil's Playhouse
Best Adventure of 2010
Oh, but that would be telling! For that you'll need to wait for the final envelope to be opened next week. But trust us: you will absolutely agree. Or not. (Definitely one of those.)
Rules and Regulations
All staff nominations were submitted privately, seen and verified only by two awards administrators. Final voting follows the same procedure.
To be considered, a game must have had its first release in a major English language market in the calendar year 2010. Major markets include North America and the United Kingdom. Alternatively, any game first made available through digital distribution or self-published online during the year is also eligible.
For the sake of administrative simplicity, Blue Toad Murder Files, Doctor Who: The Adventure Games, and Sam & Max: The Devil's Playhouse have been listed as a single entity.
---
Complete list of eligible games
Traditional PC Adventures (includes multi-platform releases)
Alchemia (self-published in 2009 but re-released to retail in 2010)
Art of Murder: Cards of Destiny
Blue Toad Murder Files: The Mysteries of Little Riddle
Darkness Within 2: The Dark Lineage
DARKSTAR: The Interactive Movie
Doctor Who: The Adventure Games
Dream Chronicles: The Book of Air
The Dream Machine: Chapters 1 and 2
Earl Bobby is Looking for a Loo
[game=]The Fall Trilogy: Chapter 2 – Reconstruction[/game]
Kaptain Brawe: A Brawe New World
Knights in Shining Armor: Our King's Tale - Episode One
Nancy Drew: Trail of the Twister
Nancy Drew: Shadow at the Water's Edge
Nightmare Adventures: The Witch's Prison
Sam & Max: The Devil's Playhouse
Simon the Sorcerer 5: Who'd Even Want Contact
Slip Space: The Burma-Shave Analogy
Console/Handheld Exclusives
1112: Episode 02 (iPhone/iPod Touch)

Ace Attorney Investigations: Miles Edgeworth (DS)

Again (DS)

Calling (Wii)

Crime Lab: Body of Evidence (DS)

Crime Scene/Ciminology (DS - limited release in late 2009, but wider distribution in 2010)

CSI: Unsolved! (DS)

Doctor Who: Evacuation Earth (DS)

Heavy Rain (PS3)

Hector: Badge of Carnage – Episode 1: We Negotiate with Terrorists (iPhone/iPod Touch)

The Jim & Frank Mysteries: The Blood River Files (iPhone/iPod Touch)

Last Window: The Secret of Cape West (DS)

Nancy Drew: The Model Mysteries (DS)

Professor Layton and the Unwound/Lost Future (DS)

Scarlett Adventures: Episode 1 – Scarlett and the Spark of Life (iPhone/iPod Touch)

Sherlock Holmes and the Mystery of Osborne House (DS)

The Train: Episode 1 (iPhone/iPod Touch)

feature
Other articles you might enjoy