A full overview of all adventure games released in the Through Abandoned Series. These can be episodes, remakes/remasters or sequels, created by either one or several companies. As long as the IP is used, we'd quantify this as part of a 'series'.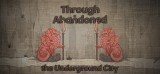 Abandoned is the first part of larger story about strange parallel worlds. You must explore these worlds and find your brother, who dedicated his life to finding the way to Abandoned before he disappeared.
» Full game details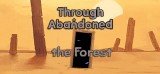 Welcome to the Forest, a sacred place in the Ordered. Solve puzzles, find items and a way to use them in an effort to find your missing brother.
» Full game details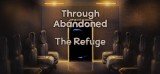 Through Abandoned: The Refuge is the third part of a big story about parallel worlds. Now the way leaded you to the Refuge, a place hidden between worlds. Investigate what happened there. Solve puzzles and play mini-games, look for items and find a way to use them, explore, enjoy the story and try t...
» Full game details