Amaranthine Voyage Series
A full overview of all adventure games released in the Amaranthine Voyage Series. These can be episodes, remakes/remasters or sequels, created by either one or several companies. As long as the IP is used, we'd quantify this as part of a 'series'.


Eve Glover embarks on another adventure to a new dimension, but this one is in danger. A huge meteor is coming, and now two estranged tribes of dinosaur tamers must come together to survive or risk the extinction of their world. Can you help them find common ground or will this be Eve's fi...
» Full game details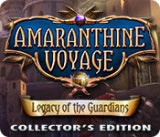 Eve Glover loved her grandfather, especially the stories he told her during her youth – stories about a mythical world full of kingdoms and strange creatures. Now that she's inherited his home, she's beginning to discover there are many secrets that her grandfather was hidi...
» Full game details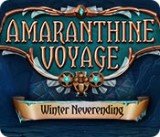 You've received a distress signal from the frozen world of Corra. What begins as a simple investigation quickly takes an ice-cold turn. It's time for the Thawing Ceremony, but those who are chosen never return. Can you help the people of Corra before it's too late?
» Full game details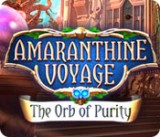 Professor Samantha Bennett has made a huge breakthrough in her harmonium research, but is shocked when a man from another world falls through her new portal. The man calls himself Kraixx and appears to be ill, pleading with Prof. Bennett to save his world. Since you're the leading expert o...
» Full game details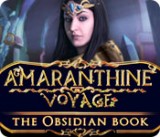 A long month of waiting, rising tensions and utter silence has passed. The stakes are high, and the fate of the harmonium radiation research team is still unknown. The CCPP decides to send one of the best agents – you – to find out what transpired. As you land on the frozen mountains of ...
» Full game details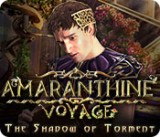 Long ago, Anther was a realm of beauty and magic, but the appearance of a being named Torment drained their magic and forced the survivors to flee to a world called Earth. Years later, one of their artifacts has been uncovered, reopening the way between both worlds. You must enter the portal and sto...
» Full game details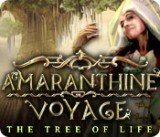 During your career as an archaeologist, you firmly believed that the Tree of Life was simply a myth. However, once you uncover a magical artifact, you're whisked away to a lush world that is slowly being poisoned by a mysterious dark force. Your artifact is the key to restoring this beauti...
» Full game details