A full overview of all adventure games released in the Dominic Crane Series. These can be episodes, remakes/remasters or sequels, created by either one or several companies. As long as the IP is used, we'd quantify this as part of a 'series'.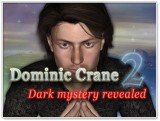 Buried deep in Dominic Crane's subconscious is an eerie message someone is trying to communicate. He suspects it comes from a beloved person he lost way back in his childhood. Little does he know the message is coming from a sinister world he never knew existed. Through hypnosis, you must ...
» Full game details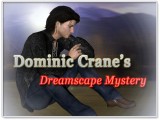 Dominic Crane's been having recurring dreams about places he's never been. He doesn't know what to make of it, and goes to his shrink hoping he will help him figure it out. Through hypnosis, he begins a journey through eerie worlds to uncover the meaning behind the myst...
» Full game details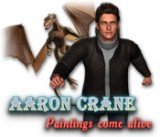 Aaron's father Dominic paints spooky images from his subconscious and no one seems to know what they mean. Suddenly, Dominic disappears and it's up to his son to track him down.
» Full game details