A full overview of all adventure games released in the Aura Series. These can be episodes, remakes/remasters or sequels, created by either one or several companies. As long as the IP is used, we'd quantify this as part of a 'series'.


The final chapter of the Aura trilogy once again follows Umang, the chosen student of the Keepers clan. Umang has to travel to many strange and mysterious worlds to overcome his own dark side, being transformed into different forms to undertake different challenges to eventually try and bring balanc...
» Full game details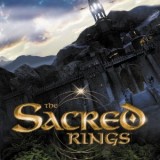 Awakened from an unconscious slumber, you find yourself alone in a strange, dark and unwelcoming world. Clutched in your hand are a series of rings – the Sacred Rings. These all-powerful objects have the ability to endow unlimited power and immortality on their possessor. You quickly realiz...
» Full game details
Legends say that through the ages, the elders have passed down the secret of creating parallel worlds and alternate realities to a chosen few. This secret lies in the power of magical rings which when combined with sacred artifacts will grant the bearer unlimited power and immortality. Take on the...
» Full game details