2019 Aggie Awards – Readers' Choice poll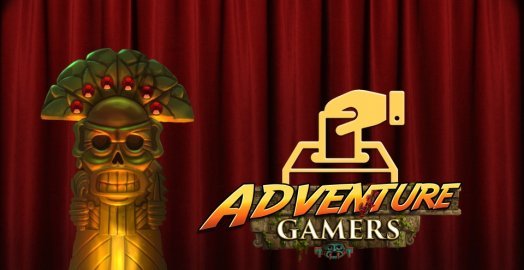 It's voting day! Fortunately, no need to head out to the nearest polling station, as you can cast your ballot for the Aggie Awards right from the comfort of your own home. (Or, you know, wherever you happen to be.)
Yes, it's that time of year again where YOU, the readers, get to decide on the best of the best adventure games from 2019.
You've surely seen our list of final nominees, but you aren't limited to those choices. You can vote for whatever games you like from a whopping list of 180(!!!) eligible games. With so many great games to choose from, trust us that it's harder than it looks.
But adventure gamers don't shy away from a good challenge, and if you have an opinion then you need to make your voice heard. The reader Aggies really can (and have) come down to a single vote deciding between winner and runner-up, or runner-up and nothing at all. So cast your ballot now, or risk seeing your favourite game miss out! Every. Vote. Counts.
You are stuck with our list of eligible games, leaving out any unfinished episodic series or anything that isn't quite "adventurey" enough to qualify. You may disagree where that line should be drawn, but 180 options are more than enough to choose from.
As always, the poll operates largely on the honour system. We will keep an eye out for suspicious activity, but rarely do we encounter such problems. Which is good, because the only way this thing works is one vote per person; no ballot stuffing
Most categories have a drop-down menu of games to choose from. You are NOT required to vote in every category if you don't feel you've played anything worthy of being the winner. Anywhere you wish to abstain, simply leave the list set to its no answer default. There are two write-in categories, and for these we require both the game title and the character or concept you're nominating for their respective rewards. So please specify!
It's not worth quibbling over which games made the "traditional" vs. "non-traditional" categories, as it's always subjective and every game makes ONE of the lists, so nothing is overlooked.
Now, with all the rules and disclaimers out of the way, let the voting commence!
The poll will be open for one full week, ending Sunday, February 2nd and winners will be unveiled in our final single-day Aggie Awards presentation on Friday, February 7th. See you there!
feature
Other articles you might enjoy