Tom Veauclin – The Council
interview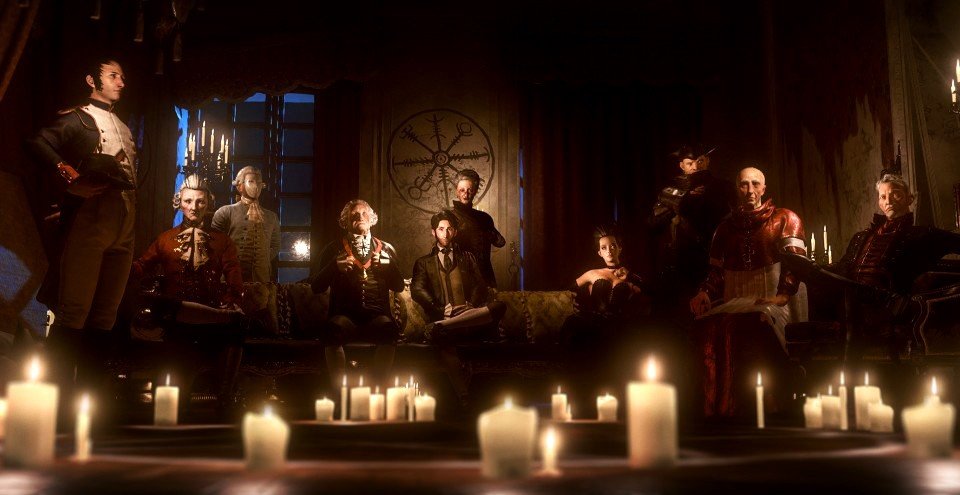 Big Bad Wolf's The Council is off to a very promising start with its first two episodes, The Mad Ones and Hide and Seek. The RPG-meets-adventure series is quickly gaining attention not just because it's narrative-driven with roleplaying-style skill trees, but also due to its intriguing blend of historical elements in a fictional thriller plot. Impressed with what we've seen so far, we wanted to find out more about the project's origins, and also hoped to get a glimpse of what to expect from the remaining three episodes. Fortunately, thanks to Tom Veauclin, we've been able to get just such behind-the-scenes insight, so read on as the French studio's Creative Director discusses all-things-Council with us.

---
Ingmar Böke: Hello Tom, it's a pleasure to welcome you to Adventure Gamers! Before we get to The Council, I would like to find out a bit more about your studio. Your team members actually have quite a track record, though the company name might not sound familiar to everyone. Please introduce us to Big Bad Wolf and share a little about the studio's formation.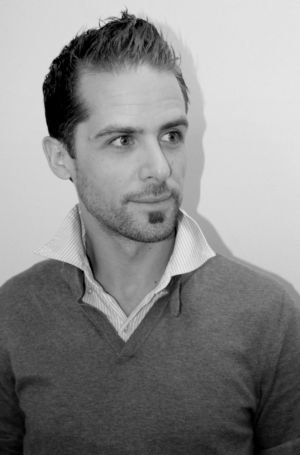 Big Bad Wolf's Tom Veauclin
Tom Veauclin: Hello Ingmar, pleased to meet you. We decided to create Big Bad Wolf Studio about four years ago. We were working at Cyanide, in Paris, and Fabrice Granger, Sylvain Séchi and I wanted to move away from the Paris area. So we proposed the idea to Cyanide to build a new studio. Once accepted, we chose to settle in Bordeaux, France.
From that moment, we tried to build a team of passionate people with experience to carry The Council, and we had the chance to meet people such as Salomé Strappazzon, our Lead Artist, who, after 18 years at Ubisoft Montreal, wanted to return to France.
Big Bad Wolf remains a small studio, twenty people in all, who did everything possible to offer a new and refreshing experience.
Ingmar: One important reason why The Mad Ones and Hide and Seek both left me saying, "I can't wait for the next episode!" is its clever way of blending historical elements and fiction. How was the idea for The Council's story premise born?
Tom: From the beginning, our desire was to make History a main character. Our direction was a political historical thriller with consequences.
Ingmar: Another refreshing aspect of The Council is its way of mixing adventure and RPG elements. How did the team originally come up with this approach?
Tom: In fact, our initial idea was to make a narrative RPG. An RPG without combat, where playing as characters would be essential.
In the end, we give the impression of playing an adventure game, but if you look at all our gameplay loops, we made a narrative RPG.
We have classes, skills, which are being upgraded, boss fights (confrontations), immunities / vulnerabilities for NPCs, loot, consumables...
Ingmar: It's hard enough playtesting a single linear storyline, let alone a branching mystery with significant variations for each of the three main professions (diplomat, occultist, and detective) and then even more options for the particular skills developed by each player. How were you able to balance so many different roleplaying aspects?
Tom: This is the heart of our game and the real answer is that it took us four years to put everything in place but above all, to produce everything.
We have metrics that let us know which skill is used more than another and we try to balance the best to give the player maximum freedom.
Ingmar: I read an interview with Director Sylvain Séchi in which he stated, "We absolutely wanted to craft a consequence-based game, and not simply a choice-based game." Please elaborate on that.
Tom: Many games are based on the feeling of choice. But whatever you do, you make very little difference between two decisions.
We wanted to do the exact opposite. For us, a video game is a work in which every player must be able to project themselves and to make sure that each player can bring from their own experience to live a "unique" experience (as much as possible).
So yes, clearly, it's more complicated, more expensive, takes longer.
But we hope that the players will support this choice and for the moment, that is what we've seen.
Ingmar: How much of an effect is narrative branching going to have when it comes to the ending of The Council?
Tom: Some of the choices you made during the game will affect the end of your adventure. And some choices made at that moment will also impact your finale.
We always try to propose choices in the short, medium and long term. Currently we are planning for several very different endings, with modifiers on each based on smaller choices.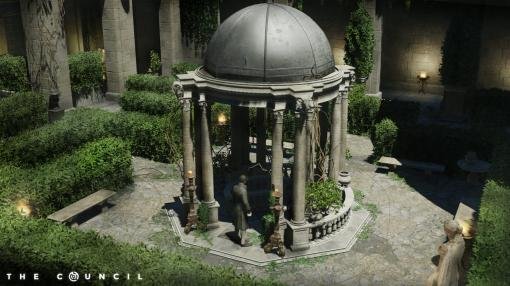 Ingmar: What particular lessons – good or bad – have you learned from working on the first two episodes and receiving feedback from players and critics?
Tom: In fact, to meet our deadlines, you must know that at the end of Episode 1, we were already producing Episode 4. Currently, we are on Episode 4-5 for example.
So we strive above all to follow our course, hoping to have made the right choices to reach the players.
Ingmar: I can imagine there must be quite a lot of historical research behind The Council. Please give us a better understanding of the kind of research necessary to bring this series to life.
Tom: To put in place the skeleton of our scenario, it took us a year.
We had to find the time, the exact date, the historical event around which to build our history, the markers of this period that can have an impact, and dig in each direction to enrich our purpose.
We also wanted The Council to be international. So we really looked in all directions to enrich the history of many countries.
Ingmar: While I'm interested in replaying the existing episodes, the one thing that makes me hesitant is that cut-scenes can't be skipped. I can imagine that some other players might feel the same way. Do you think that there's a chance for this aspect to change in the future?
Tom: We are working on it… sorry!
Ingmar: What other games do you consider an influence on The Council?
Tom: We must cite The Walking Dead and Heavy Rain because this is The Council's first impression.
On our side, we have other less obvious influences like Planescape: Torment, Riven, Vampire – The Masquerade: Bloodlines.
Ingmar: What's your take on the state of storytelling in the game industry today, and what recent games have particularly impressed you with their storytelling?
Tom: We are at a key moment in storytelling.
It seems that genres are becoming more and more unionized. Some productions now take care of only the gameplay. For them, story costs too much and is not profitable. OK ... it's a choice. However, more and more games are really looking to take into account what their game is about. In many ways, storytelling takes more and more space. It's a market in itself.
Ingmar: There are still three more episodes of The Council to come, but is there anything you can tease about Big Bad Wolf's plans after you have finished the series?
Tom: We cannot say anything yet but it is possible that we are working on a very nice license in the near future.
Ingmar: Is there anything you can say about the estimated timeframe of the next episode?
Tom: We are striving to release a new episode every two months.
Ingmar: Thanks a lot for taking time for this interview, Tom. All the best with the remaining episodes!
Tom: Thank you. I hope that future episodes of The Council please you as much as the first two!!
Referenced Adventure Games
interview
Other articles you might enjoy