Olga Ryzhko - Sherlock Holmes: Crimes & Punishments
interview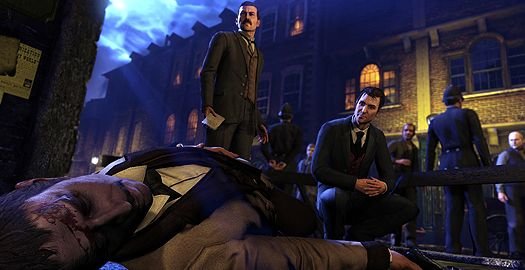 You may think that you know what you're going to get when Frogwares releases a new Sherlock Holmes game, but that may not be the case with the upcoming Crimes & Punishments, as the seventh game in the popular series is a fairly radical departure from its predecessors in many ways. With its September release date rapidly approaching, we caught up with Associate Producer Olga Ryzhko to tell us all about a new approach that is intended to take the experience of playing as Sherlock Holmes to new heights.

---

Ingmar Böke: Hello Olga, thanks a lot for taking some time for us. Before we get to the new Sherlock Holmes game, please introduce yourself to our readers, such as your position at Frogwares, your background, and how you ended up in this industry.
Olga Ryzhko: Hi Ingmar! Hello AGs! It's always a pleasure!
It's nearly 4 awesome years since I started with Frogwares; very happy to be here. I joined the team for Marketing and PR; one may remember my humble attempts to post at AG forums. 1.5 years later they added some Business Development and now my card says Olga Ryzhko, Associate Producer. I surely didn't drop any of the previous duties, just added more. So I'm excited to see what the future brings me next. [grin]
Before Frogwares I spent a few years in IT companies but never thought I would be a part of game development.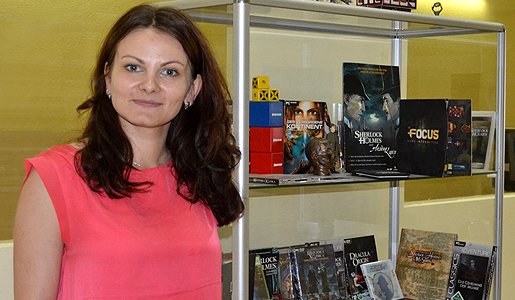 Olga Ryzhko

Ingmar: The new Sherlock Holmes game seems to be quite a departure from the previous games. Please tell us about the overall concept of Crimes & Punishments, and the things you want to accomplish?
Olga: Crimes & Punishments is our seventh game in the series and probably our biggest and most ambitious one. Speaking of the overall concept, the new Sherlock Holmes game is a pure investigation game. Everything is designed to serve two objectives:
Play a real investigation being able to succeed or to fail (there is a case that has up to 9 different endings), and solve the investigation being Sherlock Holmes, having his fantastic observation skills, with deduction methods dramatizing the truth.
Ingmar: The earlier games focused on different aspects of Sherlock Holmes. This time players can create their own version of Holmes. How did you come up with that decision?
Olga: That's right – you are now Sherlock Holmes!
You see, we no longer want you to play beside the detective, to follow him in his investigations. We want you to feel what it's like to be Sherlock Holmes. Hence you are choosing your kind of detective, both in terms of his outfit, for example, or in terms of the moral choices you make as you proceed in the game.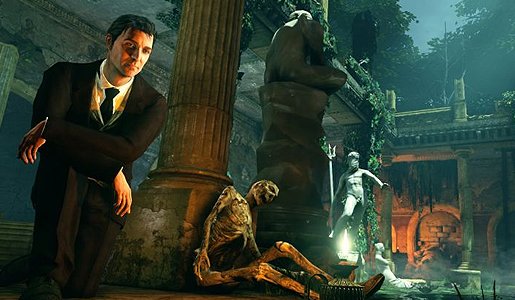 Ingmar: Let's talk about the choices players must make in each case. Will these decisions have any impact on other cases, or does every case stand by itself completely? Will there be an overarching finale?
Olga: Basically there are 2 types of choices for you to make.
First, you are to decide who is guilty; that's the so-called whodunit game. In every case there are 3 to 5 culprits and it's your job to find who exactly did what they did. Remember to incriminate wisely, as you have the chance to accuse an innocent person of murder and even have him or her (sometimes even them) executed or sentenced to death for a terrible murder, for instance. It's your decision and you are the one to bear its consequences.
Second, once you are 100% confident of guilt, there is a moral choice for you as well: to condemn or to absolve if you find their reason for murder was decent enough.
Speaking about the cases, they are similar to the short novels written by Sir Arthur Conan Doyle: one story – one investigation. There is this Sherlock Holmes universe that connects all the cases together, and all of the individual decisions will have their impact or echo further in the game.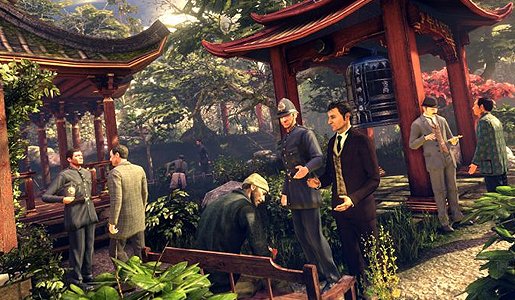 Ingmar: Apart from the moral decisions, how would you describe the different gameplay variations in the game? In terms of the mechanics of investigation, how much did you change them to make them fit into the overall concept?
Olga: I am personally more involved in the story aspect than game development, but there are something like 14 gameplay mechanics meant to immerse you into the investigation, with event reconstruction, aka Ghost mode, being my favorite one. Another feature is Sherlock's excellent ability to make deductions about the person standing in front of him by simply observing their look. Players will have the ability to disguise Sherlock, helping him to gain access and information he would otherwise not receive. There are also some Quick Time Events (QTEs) and more action-packed instances throughout the game, spicing up gameplay. Sherlock Holmes Vision will grant you the ability to see clues and hidden things in plain sight. And of course you will hunt for clues, interview people, and eventually stumble upon the truth by connecting all of the dots.
Our Deduction board has transformed into Deduction space, which is none other than the very brain of Sherlock Holmes! Here, you will connect all the clues and information you have gathered and piece them together to establish facts, determine suspects and eventually find out who the guilty parties might be.
Crimes & Punishments gameplay trailer

Ingmar: The Sherlock Holmes games aren't exactly known for being easy. I'm guessing that the new approach won't really allow this game to be as challenging as some of its predecessors. What can you tell us about the difficulty level in Crimes & Punishments?
Olga: That's right, Sherlock Holmes games need you to think, challenging your wits. But this time we decided to put the challenge into choosing the culprit and knowing what to do with them; the game doesn't tell you if you are right or wrong in doing so. It's hard to directly compare Crimes & Punishments to Nemesis (Arsène Lupin), for example. It's not the level of difficulty which is the key feature of this game, as the gameplay itself is different.
Surely there is no Sherlock Holmes game without puzzles to solve, but again these are more the mystery puzzles that present themselves to you gradually rather than lock-pick-to-proceed-further kinds of puzzles.

Ingmar: It seems like Crimes & Punishments is heavily influenced by new generation story-based games. Which games do you consider an influence for what reasons?
Olga: We looked at other games, but we didn't really find any similar to what we want to achieve. LA Noire is probably the closest, but it's extremely different in many aspects.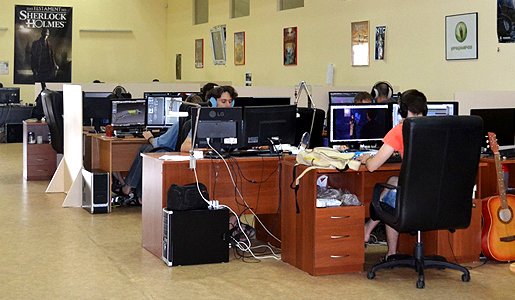 The Frogwares team working on Crimes & Punishments

Ingmar: We mentioned Crimes & Punishments being quite a departure from the previous formula. From a business perspective, do you feel like such a change is necessary for a company the size of Frogwares to survive? Is it even possible to stay in business in the long run by doing totally traditional adventure games these days?
Olga: Traditional adventure games are not fun for us to do anymore; that is our point of view. There are enough of them to be played if players want to live this nostalgic feeling, and the market is not responsive to new adventure games.
Ingmar: The Unreal 3 engine you're now using obviously raises the graphical bar for the series. In fact, the new game looks absolutely gorgeous. Please tell us about the benefits of this engine, and talk about new elements this engine allows you to use.
Olga: The benefits are in graphics, animations, facial emotions, and multiplatform, but it's also the gameplay; many mechanics we implemented for Crimes & Punishments were possible due to the technology and were not possible before with our own engine.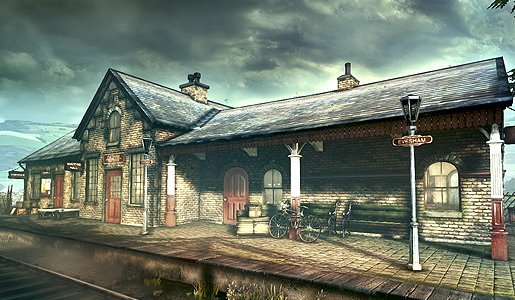 Ingmar: What are the different platforms Crimes & Punishments will be released on, and when can each release can be expected?
Olga: We are releasing worldwide on 5 platforms simultaneously: Xbox 360 and Xbox One, PlayStation 3 and PlayStation 4, and PC of course. There is a chance that the dates may differ for North America and Europe but it would only be a matter of a few days. You can already pre-order the game online or at the favorite shop next to you.
Ingmar: Crimes & Punishments will be the seventh Holmes game by Frogwares. Obviously the series has evolved a lot throughout its history. Please guide us through the evolution of the series, leading to the newest installment.
Olga: Mystery of the Mummy, 2002. Adventure game, rather bland one. It allowed us to learn how to make games and started Frogwares as an independent developer.
The Silver Earring, 2004. A whodunit game, old school one, developed in 10 months only. The game features the longest ending cutscene ever (23 minutes) – some people fell asleep watching it. [grin] A very good game overall, #1 Adventure Game in many countries like US, France and Germany.
The Awakened, 2006. Sherlock Holmes vs Lovecraft, very atmospheric, 3D engine developed internally. The game was in the first-person and got great reviews not only from adventure sites.
Versus Arsène Lupin (aka Nemesis), 2007. An elite duel using the same engine but improved from The Awakened. Adventure players loved the game for its difficulty.
Versus Jack the Ripper, 2009. The appearance of the famous deduction board that will be used in all our games after that. First console version on X360.
The Testament, 2012. High level of graphics, improved navigation, multiplatform game (ported externally) on PS3 and X360.
Crimes & Punishments, 2014. Tech move to Unreal Engine 3, internal console versions (PS4, Xbox One, PS3, Xbox 360), leaving the traditional adventure genre to make an investigation game.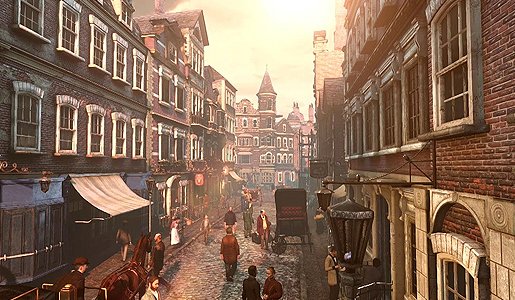 Ingmar: All this change throughout the years seems to indicate that you listen to feedback very carefully. How do you personally feel about criticism by fans and game journalists? In the end this is your baby, and sometimes it must be very hard to read nasty stuff on the internet. I guess it's a thin line between using reactions for feedback, and sometimes just wanting to tell people to @$%& off. How do you handle this thin line?
Olga: The best way to avoid disappointment after the release, for players and for us, is to make better games, and to make better games we choose to focus test the games heavily during the production. It's amazing how ten players can help you to find bugs, blocks and not really clear situations inside the game.
We surely monitor everything players share about a game even years after it has released. Forums, portals, social media, direct messages, everything. We still receive and discuss the feedback on The Testament of Sherlock Holmes and earlier games. Positive or negative, we need meaningful feedback even if it's just a few lines rather than an entire case study. After a moment of discouragement (from 5 minutes to hours and days for me), critics actually help to define our next projects or at least their aspects even more than praising comments.
Crimes & Punishments trailer

Ingmar: How much do the current TV and movie versions of Sherlock Holmes have an impact on what you do at Frogwares?
Olga: We have our own vision of the Sherlock Holmes universe, places and characters, and we make them live in our games. Movies and TV shows have their own, and they are natural bridges between different media using the same universe.

BBC Sherlock is great, and it's probably closer to our games than the Warner movies, but it's due to the character being more focused on investigation than action.
Ingmar: Frogwares has been focused on popular IPs from the world of literature for some years now (Bram Stoker, H.P. Lovecraft, Sir Arthur Conan Doyle, Jules Verne). Is there any dream IP left for you that you would love to work on?
Olga: We are currently working on a Call of Cthulhu game based on HP Lovecraft novelettes. We haven't revealed many details about it so far, but it will be a horror/investigation based on the paper role-playing game.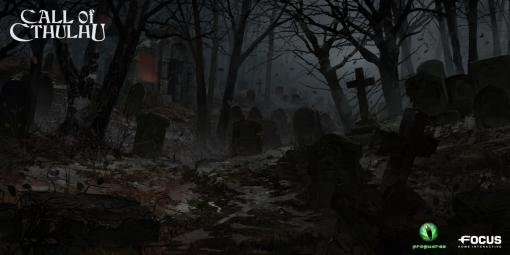 Potter's Field in Frogwares' upcoming Call of Cthulhu

Ingmar: Thanks a lot, Olga. It was a pleasure, as always. All the best with the release of Crimes & Punishments.
Olga: Thanks Ingmar! I surely enjoyed this.
Referenced Adventure Games
interview
Other articles you might enjoy