Best rated Adventure Games
page 9
Below you'll find an overview of Adventure Games that have received a very high rating based on our reviews, the list is sorted based on highest rated Adventure Game first combined with recency of the review we've done. Be sure to also check-out our Top 100 Adventure Games of all time, as well as the winners of the Adventure Game Awards (Aggies) that we hold on a yearly cadence.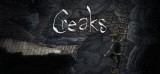 Creaks has beauty, creativity and invention to spare, but don't let its flighty facade fool you: there's challenge aplenty here too.
Mutazione is a feel-good narrative adventure that will remind you of the importance of love and family, though with minimal gameplay to master, the experience will appeal mainly to those looking for a poignant, character-driven story.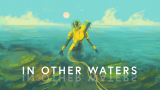 In Other Waters guides players through the visualization of an alien oceanic ecosystem and invites them to share in the exhilaration of discovering new life, all while telling a complex, original story with memorable characters through the medium of a diving suit's display monitor.