A full overview of all adventure games released in the Cascadia Series. These can be episodes, remakes/remasters or sequels, created by either one or several companies. As long as the IP is used, we'd quantify this as part of a 'series'.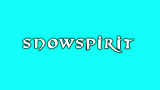 Up high in the mountains, you wake up from your summer hibernation, only to find things are not quite as you expected… In Snowspirit, the line between dream and reality is blurred as you try to restore order to the natural world.
» Full game details

As an apprentice researcher living on the edge studying extraterrestrial biology, each day brings an exciting new adventure. An unexpected discovery leads to momentous changes in your daily life. How will you survive?
» Full game details

Void Quest - What happens when you face something mysterious and indescribable right on your own land? Will your own curiosity lead you to your demise?
» Full game details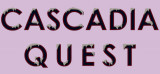 In the spirit of classic graphic adventure games, Cascade Quest sends the player on an epic adventure though forests, mountains and mysterious lairs, on a mission of escape and retribution! You'll interact with a cast of Pacific Northwest characters and beasts – from evil, to strange...
» Full game details