A full overview of all adventure games released in the Cloudpunk Series. These can be episodes, remakes/remasters or sequels, created by either one or several companies. As long as the IP is used, we'd quantify this as part of a 'series'.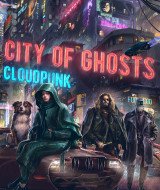 Delivery driver Rania is in trouble – again. After surviving the events of the original Cloudpunk, she's drawn the ire of monolithic courier corporation Curzona. With debt collectors, homicidal cyborgs and at least one death cult on her trail, Rania might not have a single friend left in...
» Full game details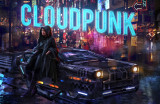 PC, PlayStation 4, Switch, Xbox One
Become a courier driver for Cloudpunk Inc., the semi-legal delivery company based in the sprawling city of Nivalis. You go everywhere, from the Marrow below to the spires that pierce the grey clouds high above before scraping the edge of the troposphere. No delivery job is too dangerous, and no one ...
» Full game details