A full overview of all adventure games released in the Guilt Trilogy Series. These can be episodes, remakes/remasters or sequels, created by either one or several companies. As long as the IP is used, we'd quantify this as part of a 'series'.


Developed by Somi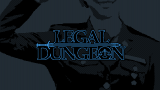 Taking on the role of rookie female lieutenant Jane Blue, the player must read through the text of statements and legal precedents. Then, using keywords selected from the text, head into battle with the accused in the "dungeon", and complete "verdict documents" for submission...
» Full game details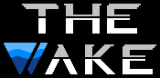 The Wake is a record of past wounds opened at a three-day funeral — a record of the roots of guilt, and the memories and emotions that chain together three generations of a family. The journal is encoded with a simple substitution cipher that the player must break in order to reveal the writer...
» Full game details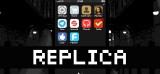 Android, iPad, iPhone, PC, Switch
Under governmental coercion, you are given a cellphone of an unknown owner and must look for evidence of terrorism by hacking into the cellphone owner's account, then inspecting the cellphone usage history and social media activity records. The insane experience of peeping into someone's...
» Full game details