A full overview of all adventure games released in the Mørkredd Series. These can be episodes, remakes/remasters or sequels, created by either one or several companies. As long as the IP is used, we'd quantify this as part of a 'series'.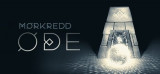 The Orb welcomes you to ØDE, which is Norwegian for "desolate." Head to a new playground level and spend some quality time with the Orb. Face new challenges that will put your mind, body, and spirit to the test. You might even make some fun memories together along the way.
» Full game details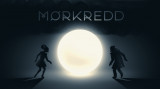 PC, Xbox One, Xbox Series X, Xbox Series S
You are the Orb's protector, and the Orb's light is yours. Survive and master over sixty puzzles while avoiding the shadows caused by your partner and the environment as you journey through a dark world full of secrets to unlock.
» Full game details