A full overview of all adventure games released in the Nauticrawl Series. These can be episodes, remakes/remasters or sequels, created by either one or several companies. As long as the IP is used, we'd quantify this as part of a 'series'.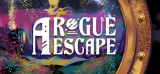 HTC Vive, Oculus Rift, Oculus Quest, Valve Index
Surrounded by unfamiliar buttons, levers, and monitors you stand at the helm of a stolen nauticrawl, a colossal machine you're not trained to operate. Learn to command this mechanical beast and maybe, just maybe you'll get off this rock.
» Full game details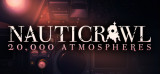 A stolen, enigmatic machine is your only way out. It's likely to kill you, but so will the planet you're escaping. Puzzle out how to pilot the Nauticrawl to freedom in this unusual atmospheric adventure… or die trying.
» Full game details