Chinatown Detective Agency Series
A full overview of all adventure games released in the Chinatown Detective Agency Series. These can be episodes, remakes/remasters or sequels, created by either one or several companies. As long as the IP is used, we'd quantify this as part of a 'series'.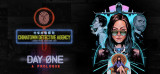 Become the detective in Chinatown Detective Agency: Day One. Amira Darma is new to the PI game, and you'll need to use real-world detective skills to help her solve cases, manage her agency and unravel a global conspiracy in this globetrotting neo-noir mystery.
» Full game details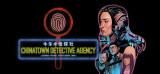 The year is 2032. Singapore is one of the last refuges of relative safety in a chaotic world, but even there, private detectives are becoming the first option for citizens who can afford a semblance of justice. You're Amira Darma, once a rising star at Interpol. You've just set up shop a...
» Full game details