A full overview of all adventure games released in the The Deed Series. These can be episodes, remakes/remasters or sequels, created by either one or several companies. As long as the IP is used, we'd quantify this as part of a 'series'.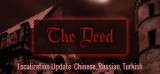 A keenly dark twist on the traditional murder mystery setting, The Deed is an Adventure/RPG game about getting away with murder. Arran Bruce, the rightful heir to Dunshiel House, returns home to settle a score with his estranged family.
» Full game details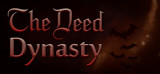 Getting away with murder has never been easy. These three members of a proud and noble family are separated by five centuries, but have in common a vengeful and murderous intent. Plans must be formed, blood must be spilled and evidence must be planted ...
» Full game details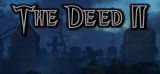 Can you commit the perfect murder? Outside a brothel in 1930s Paris, a man recognizes one of the orderlies who had cruelly abused him while he was in a mental asylum. Some deeds cannot be forgiven ...
» Full game details