A full overview of all adventure games released in the Kosmonavtes Series. These can be episodes, remakes/remasters or sequels, created by either one or several companies. As long as the IP is used, we'd quantify this as part of a 'series'.


Developed by LKMAD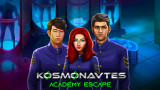 Android, iPad, iPhone, Linux, Mac, PC
Earth's resources are dwindling. The just recently graduated astronaut Vala jets off to Venus. Your mission: colonize the planet and send its valuable resources to Earth!
» Full game details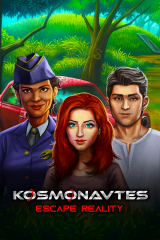 Android, iPad, iPhone, Linux, Mac, PC
With the Earth's resources dwindling, the Kosmonavtes program is announced. The goal is simple: assemble a cadet team and send them out to colonize another planet. Help Vala become one of its first cadets and fulfill her dream of becoming an astronaut!
» Full game details