A full overview of all adventure games released in the Space Pilgrim Series. These can be episodes, remakes/remasters or sequels, created by either one or several companies. As long as the IP is used, we'd quantify this as part of a 'series'.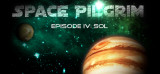 Locked away in the most secure prison in the galaxy, with little hope of escape, Gail Pilgrim faces the most difficult ordeals of her life. Her only hope lies in trusting those who she has come to regard as her friends.
» Full game details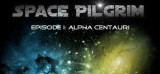 Captain Gail Pilgrim has been flying starships since she was a kid, ferrying passengers between planets and space stations across the galaxy. She has no reason to expect that this latest trip to Alpha Centauri will be anything special, even if her passengers are a little more diverse than usual&...
» Full game details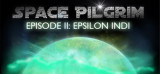 One year after the events of Episode I, Captain Pilgrim is once again carrying a shipload of passengers between star systems. This time her guests include a mysterious priestess, a wayward youth and a robotics genius.
» Full game details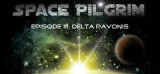 Still reeling from the life-changing events of the previous episode, Gail seeks out a safe haven with her father in the Delta Pavonis system. However, she soon learns that the politics of Planet Leto can be as treacherous and unpredictable as the local weather.
» Full game details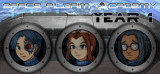 Latona Research Station has been destroyed by unknown assailants. The only survivor is a young girl who was rescued by the Starship Quicksilver and her renowned captain.
» Full game details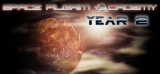 As Margaret Dale enters her second year at the academy, she begins to suspect that one of her classmates might possess some unusual abilities. Meanwhile, Gail and Sabina undertake an investigation into suspicious activities at Union Station.
» Full game details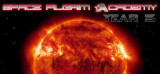 When fledgling space cadets undertake their third year at the Pilgrim Space Academy, they are presented with a new set of challenges. However, following the startling discoveries of the previous school year, Maggie is just beginning to realize that she already faces significant challenges of her own...
» Full game details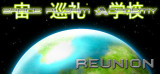 The dramatic events which took place aboard the deep space mining fleet Elivagar have left the Galactic Union in a state of political disarray. While an unseen enemy continues to threaten the academy and the lives of those whom she holds dear, Gail Pilgrim struggles to preserve everything for which ...
» Full game details