A full overview of all adventure games released in the Twilight Path Series. These can be episodes, remakes/remasters or sequels, created by either one or several companies. As long as the IP is used, we'd quantify this as part of a 'series'.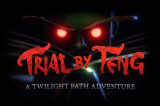 HTC Vive, Oculus Rift, Valve Index
A beautiful and surreal made-for-VR adventure set in a delightfully offbeat vision of the afterlife. Solve ancient puzzles. Meet supernatural creatures and playful spirits. Explore a mysterious and magical underworld.
» Full game details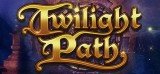 You awaken to discover that you have become trapped in a mystical spirit realm between the real world and the afterlife. To escape, you will have to use your wits to solve VR puzzles, reshape and restore massive stone structures, open sealed passageways, and rescue a host of magical creatures from d...
» Full game details