A full overview of all adventure games released in the FunnyPizzaLand Series. These can be episodes, remakes/remasters or sequels, created by either one or several companies. As long as the IP is used, we'd quantify this as part of a 'series'.


Developed by Roman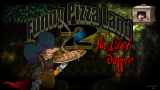 Set nearly 400 years before its predecessor, Pedro Josué Vásquez della corte" (ancestor of the original protagonist) is the king's official cook. Pedro is very aristocratic and a real maestro, and he's determined to create a delicious new pizza recipe. To ...
» Full game details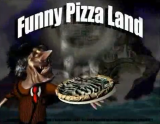 Pedro is the poor owner of a pizzeria. Sad and completely out of money, on a walk in the local forest he sees a poster on a tree offering a reward for the discovery of the pictured "Global Media Monster." The payment is excellent, so all Pedro needs to do is find him and everythi...
» Full game details