A full overview of all adventure games released in the NAIRI Series. These can be episodes, remakes/remasters or sequels, created by either one or several companies. As long as the IP is used, we'd quantify this as part of a 'series'.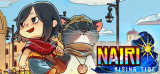 The story continues as Nairi pushes onward on her perilous quest to save her family, leaving the Tower of Shirin's grimy slums behind. This time around, Nairi and her companions try to overcome the many dangers of entering the upper districts of the corrupt city of Shirin, as an apocalypti...
» Full game details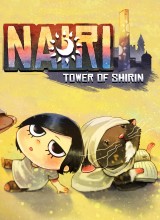 NAIRI tells the story of an abandoned upper-class girl who meets Rex, a criminal-turned-scholar. Together, they adventure through the animal-inhabited oasis city of Shirin. Become familiar with Nairi and Rex while uncovering the dark history and mysteries of Shirin!
» Full game details