A full overview of all adventure games released in the Off-Peak City Series. These can be episodes, remakes/remasters or sequels, created by either one or several companies. As long as the IP is used, we'd quantify this as part of a 'series'.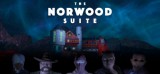 You travel to the secluded Hotel Norwood on a simple friendly errand that quickly unfolds into something much more involved. Filled with bizarre characters and objects, this mysterious resort is a dense, open-ended world teeming with hidden passages and secrets to discover. Peer into the lives of th...
» Full game details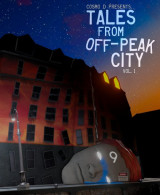 Tales From Off-Peak City is a first-person adventure anthology series, all set on, around, and under a single street corner. In Volume 1 you meet Caetano Grosso, a former saxophone player and longtime pizza-maker. Orders are trickling in, and he needs someone to help with the deliveries. You sense a...
» Full game details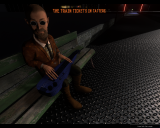 At a cathedral-like train station, you must search for a lost ticket. There you will find strange and wonderful characters.
» Full game details