A full overview of all adventure games released in the MazM Series. These can be episodes, remakes/remasters or sequels, created by either one or several companies. As long as the IP is used, we'd quantify this as part of a 'series'.


Developed by MazM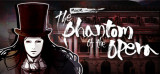 Android, iPad, iPhone, PC, Switch
A story adventure game based on Gaston Leroux's 1910 mystery novel 'Le Fantôme de l'Opéra'.
» Full game details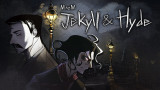 Android, iPad, iPhone, PC, Switch
MazM: Jekyll and Hyde is a darkly entertaining adventure game based on the classic 1886 novel The Strange Case of Dr. Jekyll and Mr. Hyde by Robert Louis Stevenson, in which you'll tackle the mystery from a totally new angle. You'll travel back to 19th century London and view the...
» Full game details