A full overview of all adventure games released in the Adventure Boy Series. These can be episodes, remakes/remasters or sequels, created by either one or several companies. As long as the IP is used, we'd quantify this as part of a 'series'.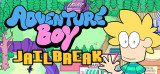 When a bottle-rocket test-launch goes horribly wrong, two kids accidentally destroy the only bridge out of town. One of the kids, Mike, is knocked unconscious, and wakes up in the county jail. The other is flung off the side of a building, landing in the bushes unharmed. That boy is Benson, and he h...
» Full game details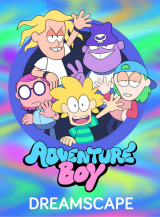 In a town where economic collapse has rendered everybody's money worthless, trading and swap-quests have swept the whole town. Play as the wise-cracking Benson and other characters in this coming-of-age tale with its themes of friendship, and transitioning to adulthood.
» Full game details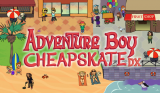 On a trip to a 24/7 supermarket, young Benson inadvertently disturbs a thief. When the thief makes off on Benson's bike with the food he stole, the young boy sets out on a quest to track the miscreant down.
» Full game details