A full overview of all adventure games released in the 1979 Revolution Series. These can be episodes, remakes/remasters or sequels, created by either one or several companies. As long as the IP is used, we'd quantify this as part of a 'series'.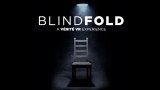 Step inside Iran's infamous Evin Prison in this very short but harrowing companion piece to iNK Stories' 1979 Revolution: Black Friday. Blindfold places you in the perspective of a photojournalist enduring a harsh interrogation for spreading anti-state propaganda, as the warden A...
» Full game details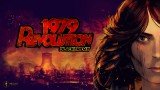 Android, iPad, iPhone, Linux, Mac, PC, PlayStation 4, Switch, Xbox One
Reza is a young photojournalist in Tehran during the electrifying early days of the revolution in 1978. Without political or religious motivation, Reza begins his heart of darkness journey into social upheaval. Surrounded by a group of impassioned key figures involved in overthrowing the regime, Rez...
» Full game details