A full overview of all adventure games released in the Simulacra Series. These can be episodes, remakes/remasters or sequels, created by either one or several companies. As long as the IP is used, we'd quantify this as part of a 'series'.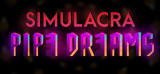 Android, iPad, iPhone, PC
A spin-off of the SIMULACRA, Pipe Dreams tells a brand new story, with a new interface, live-action cast and horrors to unravel. Follow the story of Teddy as he tries desperately to break free from the hold of a cursed video game.
» Full game details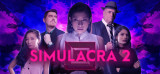 Android, iPad, iPhone, PC
The follow-up to the critically acclaimed first game, SIMULACRA 2 expands on the found phone horror format with new inventive apps, a more complex narrative, a larger live-action cast, and a deeper look into a creepy alternate universe where nothing is as what it seems. A young social media influenc...
» Full game details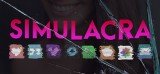 Android, iPad, iPhone, PC
You find a phone belonging to a missing person named Anna. In it, you see a mysterious video of her crying for help. Something weird is going on. Her friends have no idea where she is. You look through her chat messages and emails and find no foul play. Or do you? The contents of her phone provide s...
» Full game details