A full overview of all adventure games released in the Little Nightmares Series. These can be episodes, remakes/remasters or sequels, created by either one or several companies. As long as the IP is used, we'd quantify this as part of a 'series'.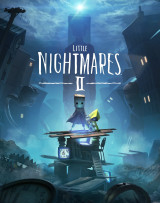 PC, PlayStation 4, PlayStation 5, Stadia, Switch, Xbox One, Xbox Series X
A young boy named Mono is trapped in a world distorted by the humming transmission of a distant Signal Tower. Together with Six, the girl in a yellow raincoat, the pair set out to discover the grim secrets of the world whilst fleeing from the monstrous residents out to capture them.
» Full game details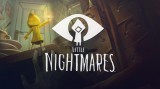 PC, PlayStation 4, Switch, Xbox One
Immerse yourself in Little Nightmares, a dark whimsical tale that will confront you with your childhood fears! Help Six escape The Maw – a vast, mysterious vessel inhabited by corrupted souls looking for their next meal. As you progress on your journey, explore the most disturbing dollhouse of...
» Full game details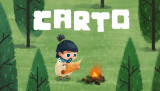 Mac, PC, PlayStation 4, Switch, Xbox One
Carto is a chill adventure game wrapped around a unique, world-shifting puzzle mechanic. Use this power to explore mysterious lands, help a quirky cast of new friends, and guide Carto on her journey home.
» Full game details