A full overview of all adventure games released in the Spirit Hunter Series. These can be episodes, remakes/remasters or sequels, created by either one or several companies. As long as the IP is used, we'd quantify this as part of a 'series'.


PC, PlayStation 4, Switch, Vita
Spirit Hunter: NG reveals the story of a cursed young man on a life-threatening quest to discover who - or what - is responsible for the disappearance of his little sister. To save her, our protagonist must team up with shady characters, face down spirits of legend, and make difficult decisions that...
» Full game details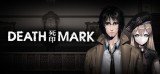 PC, PlayStation 4, Switch, Xbox One
A strange rumor is spreading through the shadows of Tokyo's H City: a mysterious disfigurement, like a grotesque birthmark, has been appearing on the bodies of certain individuals. Anyone who receives the Mark will rapidly die of unknown, horrifying causes. Deprived of your memories, you a...
» Full game details