Read Only Memories Series
A full overview of all adventure games released in the Read Only Memories Series. These can be episodes, remakes/remasters or sequels, created by either one or several companies. As long as the IP is used, we'd quantify this as part of a 'series'.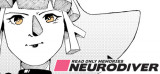 Take on the role of ES88, a telepath employed by a powerful organization called MINERVA specializing in neurotechnology and extrasensory projection phenomena. In exchange for a procedure arming her with a Neurodiver, a powerful genetically engineered device allowing ES88 to dive into others' m...
» Full game details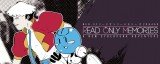 Android, iPad, iPhone, Linux, Mac, PC, PlayStation 4, Switch, Vita, Xbox One
You're a young journalist trying to hack it on your own in Neo-San Francisco. It's a tough city, but you're a tough nut. One day you receive a package containing a beta version of the latest ROM, an intelligent device that has replaced all personal mobile technology. With the R...
» Full game details