A full overview of all adventure games released in the Poe and Munro Series. These can be episodes, remakes/remasters or sequels, created by either one or several companies. As long as the IP is used, we'd quantify this as part of a 'series'.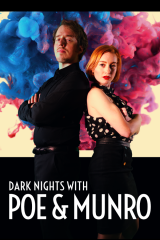 Mac, PC, PlayStation 4, Xbox One
In this prequel spin-off set just before The Shapeshifting Detective, actors Klemens Koehring and Leah Cunard reprise their roles as late night radio hosts John 'Poe' Pope and Ellis Munro. Guide Poe and Munro through six episodes of supernatural strangeness and sizzling on-screen...
» Full game details