A full overview of all adventure games released in the Hero-U Series. These can be episodes, remakes/remasters or sequels, created by either one or several companies. As long as the IP is used, we'd quantify this as part of a 'series'.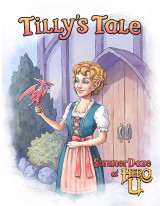 Android, iPad, iPhone, Linux, Mac, PC, Switch
Summer Daze is a interactive adventure tale set the semester before Hero-U: Rogue to Redemption. The Summer session is almost over and the Harvest Festival is approaching. Somebody has to be in charge of making sure the festival is a success – whether they want to or not. You play as either a ...
» Full game details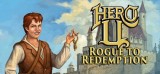 A young would-be thief named Shawn O'Conner leaves his rough upbringing behind to attend Hero-U, a place that tries to teach young adventurers to be heroes. Shawn can continue his quest to join the Thieves' Guild, or he can strive to become a Rogue Hero. He has a lot to learn to ...
» Full game details