A full overview of all adventure games released in the Mort & Phil Series. These can be episodes, remakes/remasters or sequels, created by either one or several companies. As long as the IP is used, we'd quantify this as part of a 'series'.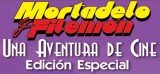 Help Mort and Phil as they travel through the most famous movies in film history. Solve puzzles in this point & click adventure and discover mysteries in an environment of more than 100 locations throughout genres such as black-and-white movies, westerns, adventures and horror movies. Chat w...
» Full game details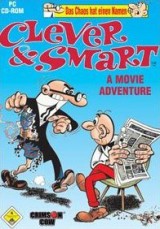 The two intrepid secret agents of the T.I.A. must face their most dangerous enemy: Professor Bacterium. That wouldn't be too strange, if not for the fact that Bacterium designs the T.I.A.'s most problematic inventions. The latest such device will allow any element of a movie to become real, or allow...
» Full game details