A full overview of all adventure games released in the Pamali Series. These can be episodes, remakes/remasters or sequels, created by either one or several companies. As long as the IP is used, we'd quantify this as part of a 'series'.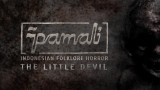 Explore an old Japanese Dutch-colonial mansion to find the inheritance Putri's grandfather left for her and reveal the secret behind his wealth. Does it really come from his hard work or could it be the result of a supernatural entity who helped him in the past?
» Full game details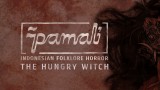 Having just moved to a remote area on Bali Island, a new mother named Jessica decides to stay at home alone with her baby when her husband is away. Hearing the baby crying for no particular reason in the other room, little does she know that a supernatural creature that preys on newborns has visited...
» Full game details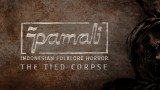 The gravekeeper Cecep is given a responsibility to take part in a burial process. During the burial, one decision made by him turns the whole night upside down. Now Cecep hears desperate wailings and calls for help in the graveyard. He realizes that he made a mistake and is faced with choices to sav...
» Full game details