A full overview of all adventure games released in the Forgotten Sound Series. These can be episodes, remakes/remasters or sequels, created by either one or several companies. As long as the IP is used, we'd quantify this as part of a 'series'.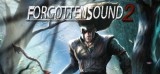 Continuing his mystery-riddled journey, Shahbaz has to cross over lands that he could not have even imagined in his dreams to fix the mother's instrument and save his father from the treacherous vizier; from the blazing Land of Lava to the cursed Land of Water, from the land whose colors have ...
» Full game details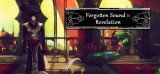 Shahbaz is the only prince in the Kingdom of Alba and the heir to the throne of his father. Many years ago, the sound of the instrument played by Shahbaz's mother was the source of light in this land, but no sound was heard thereafter as the king had forbidden playing music. Prince Shahbaz dec...
» Full game details