A full overview of all adventure games released in the Midnight Scenes Series. These can be episodes, remakes/remasters or sequels, created by either one or several companies. As long as the IP is used, we'd quantify this as part of a 'series'.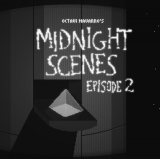 In tonight's episode of Midnight Scenes, we follow Dr. Richard P. Griffin during the scariest journey of his life. Enjoy this second episode in the series of free, short games by Octavi Navarro; creator of Pixels Huh and artist on games like Thimbleweed Park and Photographs.
» Full game details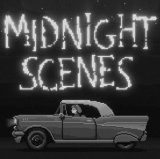 Claire Barnes is about to discover what kind of horrors lurk in the darkness of a deserted road. In tonight's episode The Highway, we follow Claire on her attempt to resume her journey after an unexpected obstacle appears in front of her car. The first in a series of free, short games by O...
» Full game details