Dead Synchronicity Series
A full overview of all adventure games released in the Dead Synchronicity Series. These can be episodes, remakes/remasters or sequels, created by either one or several companies. As long as the IP is used, we'd quantify this as part of a 'series'.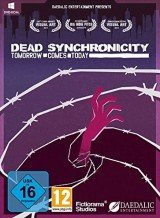 Android, iPad, iPhone, Mac, PC, PlayStation 4, Switch, Linux
Michael is a man without a memory and without a past, now struggling through a world he no longer knows. A series of natural disasters has ravaged the planet and a mysterious plague claims the lives of the remaining survivors. Humans turn into the "dissolved", their bodies slowly...
» Full game details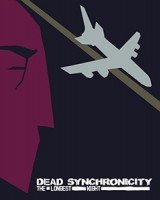 A short parser based text adventure with some graphical elements. Released as a free prequel to the commercial graphical adventure game Dead Synchronicity: Tomorrow Comes Today.
» Full game details