A full overview of all adventure games released in the Nubla Series. These can be episodes, remakes/remasters or sequels, created by either one or several companies. As long as the IP is used, we'd quantify this as part of a 'series'.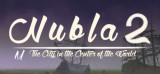 This puzzle-platformer / graphic adventure is both a game and an educational project to introduce players to modern art through the Thyssen-Bornemisza Museum of Modern Art (based in Madrid, Spain), establishing a dialogue between art, technology, and interactive storytelling. You literally explore t...
» Full game details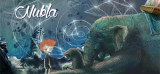 Android, iPad, iPhone, PC, PlayStation 4
Who has not dreamed of plunging into one of the paintings hanging on the wall of a museum and venture into an unknown world? Follow Nubla on a journey through a wonderful world full of puzzles and forgotten places.
» Full game details