A full overview of all adventure games released in the Symploke Series. These can be episodes, remakes/remasters or sequels, created by either one or several companies. As long as the IP is used, we'd quantify this as part of a 'series'.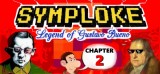 If you thought that your university was an example of freedom and independent thought, you were wrong! Discover what is happening behind the scenes and save students from an untrustworthy Rector Magnificus.
» Full game details

A Spanish student must find the meaning of life. Gustavo Bueno, one of the most influential contemporary philosophers in the world, will help him in his quest.
» Full game details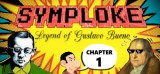 Benito Retamosa turns up at the philosophy department of his university on the day of the exams. Unfortunately he has not attended any of the lectures, so he is going to need to get creative if he is going to have any hope of passing.
» Full game details