A full overview of all adventure games released in the L.A. Noire Series. These can be episodes, remakes/remasters or sequels, created by either one or several companies. As long as the IP is used, we'd quantify this as part of a 'series'.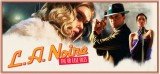 L.A. Noire: The VR Case Files for HTC Vive delivers seven of the original engrossing, self-contained cases from L.A. Noire rebuilt specifically for virtual reality, blending breathtaking action with true detective work to deliver an unprecedented interactive experience.
» Full game details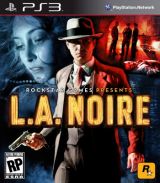 PC, PlayStation 3, PlayStation 4, Switch, Xbox 360, Xbox One
Amid the post-war boom of Hollywood's Golden Age, Cole Phelps is an LAPD detective thrown headfirst into a city drowning in its own success. Corruption is rampant, the drug trade is exploding, and murder rates are at an all-time high. In his fight to climb the ranks and do what's rig...
» Full game details