Detective Case and Clown Bot Series
A full overview of all adventure games released in the Detective Case and Clown Bot Series. These can be episodes, remakes/remasters or sequels, created by either one or several companies. As long as the IP is used, we'd quantify this as part of a 'series'.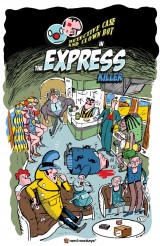 Passengers have been killed on the express train from Lisbon to Porto every day since Tuesday. Someone needs to stop the killer! Once again Garcia is not up to the task (was he ever?) and reluctantly calls upon his old friend and his strange flying sidekick: the legendary Detective Case and the unmi...
» Full game details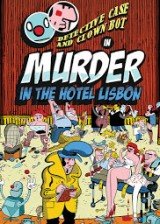 Android, iPad, Mac, PC, Linux
A strange murder has occurred in the Hotel Lisbon: a man committed suicide by stabbing himself 14 times in the back while at the same time he peacefully drank his coffee. The facts are clearly contradictory, and the only ones in town capable of solving it are Detective Case (the world's wo...
» Full game details