A full overview of all adventure games released in the Outlast Series. These can be episodes, remakes/remasters or sequels, created by either one or several companies. As long as the IP is used, we'd quantify this as part of a 'series'.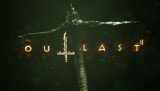 No conflict is ever black and white. But once the dust has settled, the victors get to decide who was right and who was wrong. Who is good and who is evil. Human nature pushes us to extremes of violence and depravity, which we then justify by divine inspiration and a promise of paradise to come. Hor...
» Full game details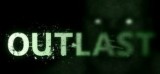 In the remote mountains of Colorado, horrors wait inside Mount Massive Asylum. The long-abandoned home for the mentally ill, recently re-opened by the "research and charity" branch of the Murkoff Corporation, has been operating in strict secrecy… until now. Journalist Miles Upshur...
» Full game details